MICHAEL Duff praised his former team-mate, and ex Barnsley loanee, Kieran Trippier for a journey from being 'fished out of nightclubs on a Tuesday night' to going to his second World Cup.
The Newcastle right-back is a regular in the England team and started the 6-2 win against Iran in their first World Cup game.
He made his professional debut for Barnsley in 2009 on loan from Manchester City and played 44 Reds games, describing his spell as a 'year-long stag do.' He then spent four years at Burnley with Duff who is now head coach at Oakwell.
Duff told the Chronicle: "Tripps is brilliant.
"I have had a conversation with a couple of our players about him.
"When he first came to Burnley we had to fish him out of Tiger Tiger in Manchester every Tuesday night, his diet wasn't very good and he just got by on his ability.
"But he was playing for a mid-table Championship team.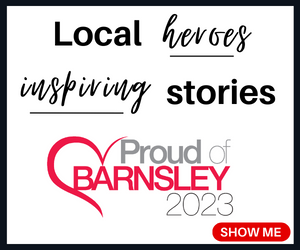 "Dychey (Sean Dyche) gave him an understanding of what a professional footballer looks like and now he's had a great career.
"He scored a great goal in the last World Cup semi-final, I text him and he text me back at 3.30 in the morning.
"It tells you everything about the lad.
"He's a manager's dream because he lives his life right, and has a great family around him.
"There's a few I know in the England squad but he's the one I am closest to.
"I still speak to him quite a bit."
John Stones, from Thurlstone, gave away a controversial penalty in the final seconds against Iran.
Former Barnsley striker Kieffer Moore was praised for his performance as a substitute in Wales' 1-1 draw with USA.
His former Oakwell colleague Adam Davies was on the bench.
England face USA today, and Wales take on Iran, before the two home nations meet in the final group game on Tuesday.
Ike Ugbo, the former Reds loanee, was an unused substitute for Canada against Belgium on Wednesday.