ELECTRIC cars - love them or loathe them - are becoming a much more familiar sight on the road and while it's fair to say the UK's charging infrastructure is perhaps letting the side down, manufacturers deserve no end of praise for their EV creations.
While electric versions of regular cars are ten a penny now, there aren't many which have been designed and built up from the ground as a sole EV.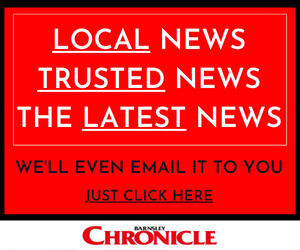 Kia is rapidly becoming one of the brightest, forward-thinking manufacturers in the market - their rise to the top of the game is deserved, however; ultra-modern designs and models to suit every budget, the resurgence has been nothing short of phenomenal and Kia's brilliant EV6 continues that.
This model, the 226bhp rear-wheel-drive, sits below the four-wheel-drive 321bhp version and the recently-released, Tesla-rivalling EV6 GT which - for information - cracks the 60mph sprint in an absurd three-and-a-bit seconds.
However, while it may be seen as the entry-level EV6, it comes with all of its stablemates' style so there's a handsome exterior and one of the best interiors known to man. It's ultra-modern in both departments, and the swooping rear light looks utterly gorgeous.
The crux of all EVs is their range, and the Kia's promise of 328 miles on full charge means it scores highly in this most key of departments. In real-world driving, that figure is perhaps a little optimistic, but anything between 260 and 280 miles is very achievable with mixed driving.
Settle into its supportive seat, marvel at its design, prod the starter motor and it is of course silent. It feels a large car when you're behind its steering wheel and it's deceptively wide around town, but Kia's brilliant assist systems work perfectly if required.
The steering has good feel, it handles extremely well for such a surprisingly big car and has a stark turn of pace when needed - even in 226bhp guise. If it floats your boat, 60mph comes up in less than seven seconds but, as always with EVs, it feels quicker because there's simply no lag when you stamp on the throttle.
An advantage of EV6 ownership is that it's equipped with ultra-fast charging capability - if you're able to plug into a 350kW charger, you'll see a top-up to 80 per cent completed in 18 minutes.
Entry-level cars rarely get it right; spec is everything on internal combustion-engined vehicles, but Kia's seemingly pulled off the impossible with its rear-drive EV6 and arguably it's just as good as its more powerful sibling. If pace isn't your thing, save yourself a few grand and buy this £45,000 version, simply.
The EV6 is the best electric car on the market.