UNRULY gangs of yobs are causing chaos in an area - described as the 'Bronx of South Yorkshire' - which has already seen more than 1,000 crimes committed in the first nine months of the year.
Thurnscoe has been labelled a hotspot for antisocial behaviour over the past few months due to a meteoric rise in the number of offences committed.
Buses stopped serving after dark and many residents say they are living in fear.
Last month, a man was left unconscious after he was punched in the head, prompting police officers to arrest five teenagers - between 15 and 16 - with four of them bailed while enquiries continue.
One boy has been released with no further action.
A teenage boy was then stabbed the following week.
It's reported that just before 4pm on Friday, November 18, the youngster was stabbed.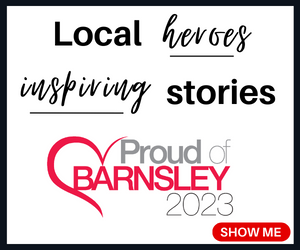 A police cordon was in place for the majority of the evening whilst officers conducted their investigation.
However, angry locals say not enough is being done to protect residents from unruly yobs.
One woman, who wished to remain anonymous, said: "People live in fear, the police won't come out to theft or burglary anymore so again nobody is frightened to break the law.
"I don't know the names of any of these young offenders but do see more and more children running riot round the village, untouchable by anyone in authority.
"Fining parents would be a start to show that actions have consequences.
"This gang-like mentality has to stop."
Another local resident, who also wished to remain anonymous, told the Chronicle: "Lately, there's a few of the 'usual suspects' hanging around on the main road causing all manner of problems for motorists, playing chicken and throwing things at cars and suchlike.
"There's been a couple of assaults on people.
"I haven't suffered anything personally but it makes me annoyed that everyone seems to know who they are but nothing gets done."
The ongoing number of incidents has prompted Inspector Rebecca Richardson to reassure residents officers are taking action.
She said: "We understand the community is concerned about incidents like this which, as well as causing physical and emotional harm to victims, also cause concern and fear in the wider community.
"So we are reminding those who would carry out an incident like this that they will not be tolerated and we will carry out enforcement where we need to in order to apprehend people involved.
"Our officers are carrying out pro-active work in the area, so if you see us and you have concerns please come along and talk to us about them."
Figures obtained by the Chronicle show more than 1,000 crimes were committed in the first nine months of the year.
It's the second most dangerous small town in South Yorkshire and the overall crime rate in Thurnscoe in 2021 was 128 crimes per 1,000 people.
For England, Wales and Northern Ireland as a whole, Thurnscoe is the 41st most dangerous small town, and the 299th most dangerous location out of all towns, cities, and villages.
The most common crimes are violence and sexual offences, with 454 offences during 2021, giving a crime rate of 52.
This is 12 per cent higher than 2020's figure of 405 offences and a difference of 5.61 from 2020's crime rate of 46.
As a result of antisocial behaviour, Stagecoach suspended all its services in the area after 6pm.
Coun Sue Bellamy, who represents the area, lambasted the firm for the decision as it seemed to let those causing the vandalism 'win'.
Following the recent incidents, she told the Chronicle: "I am disappointed to learn that incidents of poor behaviour by a mindless minority continue to blight our community - I'm determined to get this sorted.
"I'll work with South Yorkshire Police, Berneslai Homes and others to ensure that decent folk in Thurnscoe don't live in fear."