A HOMELESS charity's volunteers - recently evicted from a long-standing base ahead of its busiest time of the year - are 'confident' the project will continue from a new premises.
Barnsley Churches Drop-In Project vacated the Pitt Street building on Wednesday after being informed of its sale - just a week before - by the landlord.
Chair of the charity, Kate Raynor, described the situation as 'devastating' and 'overwhelming' as the team scrambled to find a place for their storage.
Kate told the Chronicle: "It's been a very stressful few weeks but our volunteers and supporters have really come together to help with sourcing premises and moving all our equipment and belongings.
"We're so grateful to everyone who's helped us during this difficult and intense time.
"Our clients are naturally upset that we won't be able to continue our service - we've been meeting the needs of lots of the most vulnerable and poor people in the town.
"For some, their lives are often chaotic and we've provided a constant in this - we've been there every evening with a friendly face and something to eat.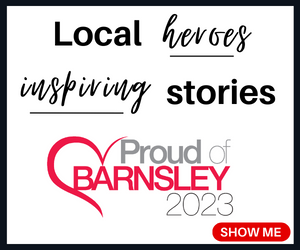 "It's a massive shame this has to stop - especially with the cost-of-living crisis, it's a really worrying time for a lot of people."
Statistics from the Ministry of Justice shows there were 99 claims to repossess properties in Barnsley between July and September.
They were lodged by mortgage lenders and landlords during the cost-of-living crisis.
Of those, ten were for homes owned by mortgage holders, whilst the rest were to evict tenants.
It means there were 52 more claims in the last quarter than over the same period in 2021 when 47 were submitted - more than a 110 per cent increase - sparking fears the homelessness crisis will become worse over the winter.
Kate hopes the charity will continue to support rough sleepers through the winter as they have quickly been able to find storage space for their equipment.
"It's incredible what we've managed to achieve in such a short period of time.
"As trustees, we plan to regroup in the new year to consider the future of the project and the ways we can best support those who need us.
"We don't yet know what that will look like - the project has taken on several forms over the years from running a kitchen and feeding over one-hundred people per session, to walking the streets through the Covid pandemic and helping rough sleepers to contact homeless services and provide them with sleeping bags, food and warm clothes.
"I'm confident that the project will continue in some form - time will tell.
"I would like to thank everyone who has supported us over the years, with donations, fundraising and volunteering.
"I have a lot of faith in the people of Barnsley and their generosity.
"We have almost completed the move and have sold a lot of the more expensive items from which we have raised around £700 for the charity."