'UNFAIR' fines dished out to businesses for alleged breaches of waste removal guidelines have been rescinded by Barnsley Council following an outcry from owners.
Last week, fines of £300 and over were issued to a number of small businesses in the town centre, Wombwell and Hoyland for alleged recycling breaches.
The businesses, including dog groomers, hair salons and electrical shops, were unsatisfied with the way that enforcement officers from the council issued the fines.
Macauley Stephenson, from Stephensons IT Support Solutions in Hoyland, told the Chronicle: "We're happy now the fines have been withdrawn but we were not happy with the manner that the officers came in - it was intimidating.
"We had a customer in the shop at the time and they could have just waited - we had no warning and we are considerate in our wastage removal so it is annoying."
Coun Chris Lamb, deputy leader of Barnsley Council, confirmed the fixed penalty notices were withdrawn.
"I am really pleased that we have been able to come to this arrangement with the businesses concerned.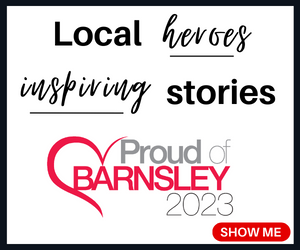 "I always prefer to see education and encouragement before enforcement but it is obviously important that all of us play our part in protecting the environment, that's why the waste regulations exist."