Barnsley want to 'continue the upward spiral' after surging up to fourth in League One, but Michael Duff insists the focus will simply now be on training this week and preparing for Oxford United away on Saturday.
The Reds gained a fourth straight league win with a 2-1 success at fellow top six side Peterborough United on Friday.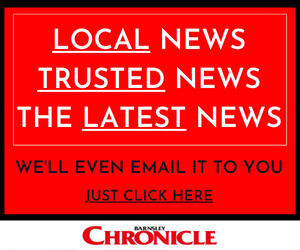 Duff told the Chronicle: "We had four games without a goal (in October) and I didn't believe we were terrible. We've tweaked a few things and they've responded really well. How the group conducts themselves and works day to day is the bit I am most interested in.
"We will be back at work this week. It's day by day and half by half."
The Reds have visited most of the top eight for away games but have not hosted any at home.
Duff said: "The first game was an eye-opener for the lads. We thought it was 'only Plymouth' and 'we will just rock down there and win' but we got absolutely slapped. It could have been a lot more than 1-0.
"It's been a four or five month journey and hopefully we will continue on an upwards spiral."
Duff singled out substitute defender Robbie Cundy for praise after Friday's win. The centre-back was not brought on when Tom Edwards came off injured but, when Josh Benson had to go off soon after, Cundy was introduced.
"Robbie could have sat on the bench and sulked because the obvious one would have been to put him on. But they were trying to isolate our side centre halves and we wanted Jordan Williams' pace against their left winger who was a threat. But when Robbie came on at the end they were pumping the ball win the box which plays to his strength."