A 'MUCH-NEEDED' mental health support service for adults in Barnsley is being expanded in a bid to cope with growing demand, the Chronicle can reveal.
The Barnsley Support Hub, based on Eldon Street, provides free, out-of-hours support to anyone aged 18 and over.
The service - which opened with limited hours in August - has recently expanded to offer support from 6pm until 11pm, Thursday to Monday.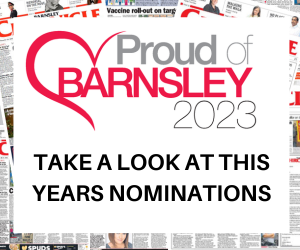 It was commissioned by the former NHS Barnsley Clinical Commissioning Group (CCG), which now forms part of the NHS South Yorkshire Integrated Care Board, and is supported by Barnsley's Mental Health Partnership.
The group consists of the South and West Yorkshire Partnership NHS Foundation Trust - the main mental health service provider in Barnsley - as well as the council, Barnsley Hospital and South Yorkshire Police.
Chief executive Jane Hughes said: "We are incredibly proud to expand our service in Barnsley.
"There is no need for a referral and individuals can access support face-to-face, over the phone or via video call.
"Our hub offers a safe space for anyone feeling distressed, anxious or overwhelmed at a time when other support services may be closed.
"We encourage anyone who is struggling to pop in and talk to us, there is no need for an appointment."
Figures from the Open Prescribing Service show 613,631 prescriptions for anti-depressants were given out in the area in the year to March - a monthly average of 193.1 prescriptions per 1,000 patients.
This was an increase of 4 per cent from the year before, when an average of 184.9 were given per 1000 patients, and an increase of 9 per cent from 2019/20.
Anti-depressants are commonly prescribed to improve mental health but may also be taken for conditions not directly related to this - such as certain types of long-term pain.
However, the story is similar for 'selective serotonin re-uptake inhibitors', the most commonly prescribed anti-depressants for mental health conditions in England.
These are thought to increase the level of serotonin in the brain, and are often used to treat depression and anxiety.
SSRI prescriptions increased from a monthly average of 93.1 per 1,000 patients in Barnsley in the year to March 2020 to 101.6 in 2022 - a rise of 9 per cent.
In Barnsley, SSRIs were prescribed 322,870 times last year - equating to 26,906 a month.
Adrian England, independent chair of the Mental Health Partnership Board, said: "The new out-of-hours mental health crisis service is a much-needed and welcome addition to mental health services in the town.
"Mental health service users told us that crisis care should be one of our main areas of focus, so we're delighted to see more services available to support people experiencing a mental health crisis."