A RETIRED Barnsley businessman has become a TikTok sensation - at the age of 83.
George Sagar, from Wombwell, has become an overnight sensation on the social media app - picking up thousands of likes and followers for his gym routines.
The 'powerhouse' hasn't been into the gym his entire life and was overweight in his 40s.
His son, Shaun, told the Chronicle: "He says he had been fit in his 20s and early 30s but business pressures and family life meant that by his late 40s he was overweight and very unfit.
"So much so that he was taken to hospital after a heart scare.
"Now 83 and having had replacement knees and hips and open-heart surgery, he still attends the Muscle Factory in Wath three days a week."
He's picked up more than 300,000 views on TikTok and he's now hoping to inspire the next generation.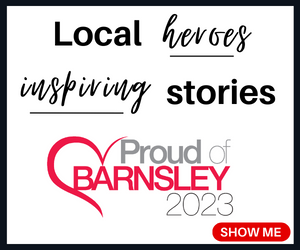 "In less than three weeks one video alone has had well over 300,000 views," Shaun added.
"He said he was amazed at the response and now hopes that his regime of positive thinking, eating well and exercise could help inspire other people of all ages."
To view George's videos, search GeorgeSagarPowerhouse on TikTok.