THE Labour Party - which suffered its worst night at the Barnsley polls since 1935 at the last general election - is being tipped to regain its lost seat.
Electoral Calculus pulls together surveys from across the country to make political predictions.
It predicts that South Yorkshire's three Conservative seats - held by Alexander Stafford in Rother Valley, Nick Fletcher in Don Valley and Miriam Cates in Penistone and Stocksbridge - will be won by Labour.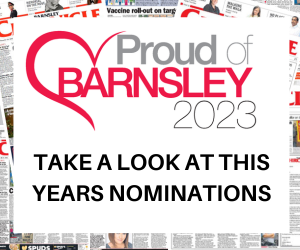 If correct, the election could mean the loss of part of the 'blue wall' for the Conservatives - where historic Labour seats turned to the Tories in the 2019 election.
Modelling from Electoral Calculus predicts a Labour landslide in the next general election based on current opinion polling, with Sir Keir Starmer's party tipped to win 425 seats - 223 more than they achieved in 2019.
The Tories would be on just 134 seats, 231 down from their 2019 total of 365.
This would also leave the Scottish National Party (SNP) as the official opposition with 50 seats.
However, although pressure is growing on Prime Minister Rishi Sunak to call a general election, Mr Starmer said he is confident of gaining votes locally.
"I know we have to earn every vote in Barnsley - under my leadership, we've worked hard to turn the Labour Party around," he said.
"We've put country first, party second and thanks to that hard work, people are now looking to Labour for the leadership this country needs.
"We made great strides in the local elections in May, we won nearby Wakefield with a huge swing and we are now a government-in-waiting.
"That's why I moved our party onto an election footing - I asked my team to ensure that we would have a manifesto ready at any time, should an election be called, because politics is very unstable at the moment.
"But we're not taking anything for granted, and we will fight for every vote here, as we did in Wakefield."