BARNSLEY Women's FC could go top of their league this weekend after getting back into the rhythm of the fourth tier following their history-making cup run.
The Reds lost to Newcastle United in the FA Cup last week at St James' Park in front of almost 30,000 people which is a record for games in that competition away from Wembley.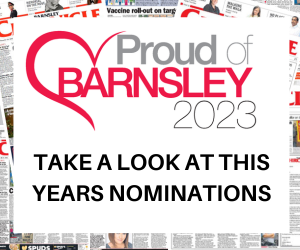 They won 3-0 at York City on Sunday, with two goals for Brooke Marsden and one for Emily Pierrepont.
That left them second in the National League Division One North, a point off leaders Durham Cestria and above third-placed Newcastle on goal difference.
The Reds are the only side in the top three due to play a league game on Sunday, so victory would put them into the only promotion place.
Manager Lois Daniels was delighted with the win at York.
She said: "It was our first Yorkshire derby, since York were promoted into the league this season. Coming off the back of playing at St James' Park, in a history-making game in the FA Cup, we had a job to pick ourselves back up and get back into the reality of playing in the league in front of the usual fanbase.
"After a week of team-bonding, watching the England game and getting back on the training pitch, we felt ready and in a comfortable position to aim for all three points.
"The game brought us three goals, a clean sheet, a fantastic performance with and without the ball, and taking all three points back home with us.
"It wasn't just about the derby win, or individually excellent performances.
"It was about our team, the tireless and dedicated performances all our players and squad put in week in, week out.
"Also, a special mention to Louise Biggins, making her first appearance of the season."
Barnsley now host third-bottom Chorley at Wombwell Town from 2pm on Sunday.
It is their final league game of 2022.
Daniels said: "We played Chorley in our first game of the campaign, coming away 4-0 winners with a prolific performance.
"This weekend we know will be a different test, with Chorley having a new management, a new set of players and have since picked up results on the road."