OUTWOOD Academy Carlton leaders were forced to close two year groups this week due to 'exceptional levels of staff absence' - prompting parents to slam the decision.
Parents and guardians of kids in year eight and year nine weren't told until 2.30pm that their children would be learning from home for the rest of the week.
In a letter to parents, principal Paul Haynes said: "The health, safety and welfare of our students, staff, families and the community are at the forefront of the decisions we make as a school.
"It is with regret that we have had to make the decision to carry out an enforced partial closure to year eight and year nine.
"At this moment in time, exceptional levels of staff absence means that we cannot safely accommodate all students in the academy.
"The decision to close the academy to some year groups is something which I have not done lightly and not something that I wanted to do, and I appreciate the inconvenience and frustration that this decision may cause.
"We have managed to stay fully open throughout this year, despite high levels of staff absence at times but, sadly, we are now at a point where I have no alternative but to partially close the academy."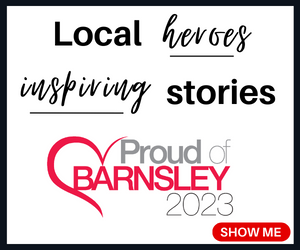 Students classed as 'vulnerable' and those whose parents are key workers were still allowed to attend school - and kids who receive free school meals were sent parcels to accommodate them.
"We recognise that some of our children are particularly vulnerable," he added.
"For example, children who have an EHCP, have a child in need plan or a child protection plan, have a social worker or those who have been identified as otherwise vulnerable by the academy or the Local Authority."
The academy has remained open to all other year groups - but some parents have been left bewildered with the decision to close at such notice.
Schools were forced to close their doors during the pandemic to ensure that staff and children were kept safe from the virus.
The decision was slammed by parents and some MPs as the learning they received wasn't at the level as face-to-face teaching was at.
One parent, who wished to remain anonymous, said her son 'didn't work well' from home during the Covid lockdown and was frustrated by the disruption it's set to cause her and her family.
She said: "I'm a single parent who works part-time, from 9am until 2pm, five days a week in Huddersfield so obviously finding out at 2.45pm that he can't go in to school the next day is a massive disruption
"He only has my mum who can watch him but as she looks after my disabled sister, she has a lot of hospital and doctors appointments which makes it awkward timing.
"In school holidays I can plan to send him to the football camps and things.
"It's the short notice and the vagueness of 'we are short staffed' that's the most annoying - do schools not have supply teachers anymore?
"He didn't work well from home during Covid as he gets frustrated and as I was working as well.
"It was difficult to be able to help him."