HUNDREDS of complaints were made about Barnsley's GPs and dentists last year, shocking new figures have revealed.
New data from NHS Digital shows a total of 425 complaints were made about the industry in the former Barnsley Clinical Commissioning Group (CCG) area - now under the wing of South Yorkshire's Integrated Care Board - last year.
It's a six per cent decrease from the 450 made in the year to March 2019 - the latest figures available as NHS Digital did not collate date on complaints the previous year due to the Covid-19 pandemic.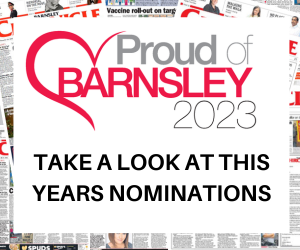 Of last year's complaints, 128 - or 30 per cent - were fully upheld, meaning that the medical provider was ultimately found to be in the wrong.
That was done from the figures in 2018-19 when almost half of all the complaints were upheld.
Nationally, GPs accounted for the majority of complaints across the two sectors, with 99,500 made in 2021-22 - up 37 per cent from 72,400 in 2018-19.
Dentists saw a smaller rise, with the number of complaints increasing by two per cent from 14,100 to 14,300 over the same period.
The Royal College of GPs, which represents the profession, said that GPs 'were doing their absolute best in exceptionally difficult circumstances'.
She added that massive pressure has been put on the nation's GP and dental surgeries since the start of the pandemic, which led to higher demand for medical services and backlogs building for appointments.
"It is never easy to hear cases of patients dissatisfied with our services," she said. "Ultimately, GPs and patients are on the same side and we want to be able to deliver the high-quality care and services we are trained to deliver, so we share our patients' frustrations when this isn't the case.
"The reality is that overstretched GP teams are doing their absolute best in exceptionally difficult circumstances to deliver care to the rising numbers of patients that need our services.
"It is important to recognise the vast majority of patients accessing our services are satisfied with the care they receive.
"The latest GP patient survey highlighted 90 per cent of patients surveyed felt that their needs were met during their consultation, and 93 per cent continue to have confidence and trust in the healthcare professional they saw."
Across England, the most common reason for complaining about a GP surgery last year was 'communications', listed on 15 per cent of complaints, while for dentists, the largest proportion of complaints were about 'clinical treatment', 24 per cent.
An NHS England spokesperson said GP staff are working 'non-stop' to provide patients with the care they need.
"While seven out of ten patients report a good experience at their practice, the NHS is determined to make it easier to get an appointment, which is why we have recruited over 21,200 additional staff since 2019 and improved practice telephone systems so that people can speak to staff more quickly and easily," they said.