THIS month marks a special birthday of the long-standing owner of Barnsley's 'Ron Daley Scooters'.
The motorbike dealership, on Doncaster Road, is celebrating Ron's 90th birthday on December 22 - he has been the owner of the store since 1958.
He juggled working down the pit from the early hours in the morning and pursuing his dream during any of his free time.
The shop is what staff member Scott Oxley described as 'a proper family run business' which means a lot to them all.
Scott said: "We just want to mark Ron's 90th birthday as it is quite special - he's really built a business that the whole family have got behind - his granddaughter even works in the shop."
Ron told the Chronicle: "We opened the shop in 1958 - the same year me and my wife got married.
"I suppose it was a dream of mine to open the shop and after I had finished working down the pit at lunch time, I would go to the shop and take over from my wife until 10pm when we closed the shop.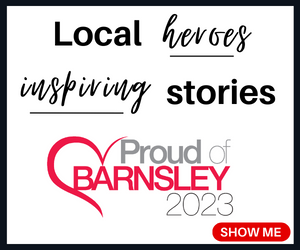 "I still go down - not as frequent as I used to do but when they need me I go down."