LORD Lieutenant of South Yorkshire Dame Hilary Chapman paid a visit to a Queen's Award winner this week - Barnsley business Vamoosh.
The firm, who reside at the Cares Laboratory in Redbrook Business Park, received one of the last awards assigned by Queen Elizabeth before her death on Wednesday for their innovative approach to creating their pet hair dissolving product.
The pet hair dissolver was created in Barnsley by Tom Abbey and Dave Toms - inspired by Tom's black labrador-retriver Mr Chips.
They created the product to clean pets bedding and clothing, whilst leaving no chemical residue.
The pet hair dissolver is now sold in more than 5,000 shops across the UK - proving its success.
Lord Lieutenant of South Yorkshire Dame Hilary Chapman handed over the award to the founders and said: "Only 20 per cent of applicants for this award are successful, so this is a big achievement.
"It is sustainable by saving fuel, time and energy meaning less wash cycles and a healthier washing machine."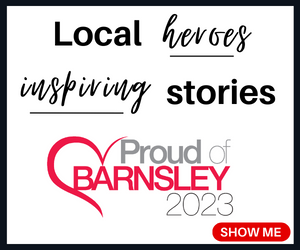 Dame Hilary also cut the ribbon to open Vamoosh's new laboratory which will be used to continue growing the Barnsley business.