A BARNSLEY volunteer has picked up a prestigious award from Parkinson's UK for his long-standing dedication.
Philip Thompson, of Keresforth Hall Road, was Chair of the Barnsley and District Branch for almost 11 years - motivating the committee in a structured way, defining goals and making the team more stabile with little turnover.
He said that he feels like a 'fraud' for receiving the award when doing what he does for the community is just normal to him.
The Mayor of Barnsley Coun Sarah Tattersall presented the award to Philip at the Parkinson's UK Christmas party on Tuesday.
The dedicated volunteer has secured funding from the National Lottery, local authority, Barnsley Football Club, as well as national retailers including Tesco and Marks and Spencer.
Terry Kendall, the current Chair of the branch, nominated Philip for the award.
He said: "Over his period in office Philip has raised tens of thousands of pounds for the branch.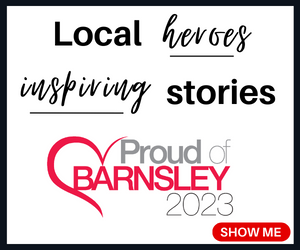 "Philip worked tirelessly in steering the branch to become more effective."
Rose Crawley, network support officer at Parkinson's UK, added: "Philip has been the most wonderful Chair of the Barnsley branch.
"He ticks everyone of our values and is dedicated to supporting people with Parkinson's.
"In his role as Chair he was inclusive, involved all of the committee in decisions and consulted with the wider membership.
"He ran a very 'tight ship' in the best of ways."