Michael Duff was 'delighted' with Barnsley's 2-0 home win over Burton Albion after illness swept through the squad in the build-up.
Devante Cole netted both goals to secure a fifth straight league win for the Reds who stay fourth in League One.
Duff said: "I'm delighted. It was a scrappy game with good football played within it. Some of our players have been really ill in the week. The dressing room is like a pack of dogs, people barking all over the place. Our energy dropped in the second half a little bit. The game won't get many headlines, people will expect us to win, but it was a difficult game. Burton have drawn the last four and they make it horrible for you. I thought we l looked relatively comfortable."
Several players missed training this week, including Cole who was off on Monday, Tuesday and Wednesday.
Duff said: "This morning I was waiting for a phonecall with dread thinking 'who is going to be ill?'
"The dressing room was like a doctor's waiting room this week. I have had a bit of it myself. The whole country has got it at the moment. It's a ready made excuse that we have been ill and not been able to train. The mentally is to give it a go whoever is out there. Earlier in the season, we could have drawn or lost it. There is a definite shift in mentality."
Cole netted both goals from close range. Duff said: "That's where we want him. He doesn't score enough tap-ins. I have said that to him. I think he deserves more goals for his overall game this season. He is a bit frustrated with his goal tally so I am delighted for him today.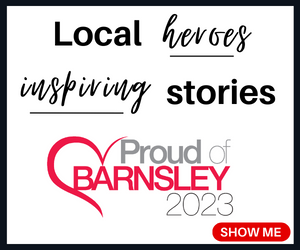 "James Norwood and Jack Aitchison made runs which gave him tap-ins. That is the work people won't see."
The first goal came after a fine move involving Liam Kitching's diagonal pass then Jordan Williams and Wolfe. The second saw Nicky Cadden brilliantly beat a man in the box.
Duff said: "We were trying to hurt them with the diags and passes down the sides and the first goal was a perfectly-executed move.
"For the second goal, Coley might have waited for a pull-back a month ago but now he knows Cads will put it in that area. It takes time to build that relationship in a completely new group. But you can see the little connections coming out."
Adam Phillips was missing due to illness while Tom Edwards has picked up a knee injury in training so could also miss the Boxing Day trip to Accrington.
Matty Wolfe replaced Phillips, for his first game since September. He said: "We're buzzing. It wasn't a pretty game but we got two goals down the sides. There were lot of excuses if we didn't win with everyone being ill but we did our job and we're really pleased.
"I have been out 13 weeks so I am buzzing to be back. I didn't know I was playing but Philo called in ill. It was a surprise but I am happy to get the minutes in the legs and the win most importantly."