BAT-WIELDING thugs who broke into a nurse's home just days before Christmas - while she waited behind at work to care for a patient - have 'rocked the family' to their core.
But 30-year-old Sally Preston, of Staincross, said she feels lucky she stayed behind due to the viciousness of the burglars, who stole Christmas presents and cash.
She told the Chronicle: "It happened between 5.20pm and 5.30pm according to a neighbour's Ring door bell.
"Our neighbour could see three men jumping his fence with balaclavas on.
"They've come to ours, smashed our back patio doors and ransacked the house.
"They've stolen an electric bike, cash and Christmas presents.
"I normally would have got home around that time but because I had a poorly patient I was late off work because I stayed to sort her out before I left.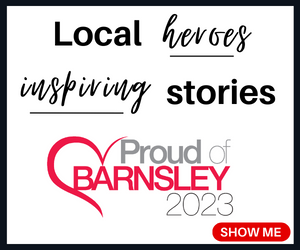 "I was upset at the time thinking if I was home it would have prevented it happening but when I heard there was actually four men armed with bats the police said it was probably for the best."
But Sally's concern quickly went towards her neighbours, many of whom are elderly.
"I felt shocked but also sad about how much it's scared other people on the street," she added.
"There's a lot of elderly people and nobody should have to feel vulnerable and scared in their own home.
"Witnesses said they were in a grey Ford Connect van."
Sally's grandma, Violet Western, told the Chronicle the break-in has 'rocked the family'.
"I pray that they will find the people responsible," she said.
"It's shocking what they've done.
"The public need to know that these people are about.
"They've violated her home - that's what's causing all the stress.
"Sally's so dedicated and hardworking and she worked all the way through the pandemic - and this is what they've done.
"Someone knows who has done it and it's so distressing - it's rocked us all."
South Yorkshire Police confirmed an investigation is underway into the incident - and bosses are encouraging residents to come forward with any information they have.
A spokesperson said: "We were called at about 5.50pm on Monday to report a burglary had taken place on Limes Avenue in Barnsley.
"A resident returned home to find a window had been smashed at their property and cash, Christmas presents and an electric bike had reportedly been taken.
"Witnesses reported seeing three men climb over a fence at the property at about 5.30pm.
"Enquiries are continuing at this time.
"Anyone who was in the area at the time and heard or saw anything suspicious, or anyone who may have CCTV which captured the incident is asked to speak to us as it may prove crucial in the investigation.
"You can pass information to police via our new online live chat, our online portal or by calling 101.
"Please quote incident number 712 of December 19 when you get in touch.
"Alternatively, if you prefer not to give your personal details, you can stay anonymous and pass on what you know by contacting the independent charity Crimestoppers.
"Call their UK contact centre on freephone 0800 555 111 or complete a simple and secure anonymous online form at crimestoppers-uk.org."
Residential burglary remains a 'key priority' for the force, with significant efforts to tackle offending underway.
Between July and September, there were 292 residential burglaries - a reduction from the previous quarter.
A police report states: "In the same period 36 suspects were arrested for burglary and within the same time parameters 12 suspects have been charged with burglary.
"In addition to the small reduction in residential burglary, Barnsley has seen a further 22 per cent decrease between July to September 2022 in commercial burglaries with 74 recorded investigations - with a 13.4 per cent action taken in the same time period."