A WORSBROUGH Bridge primary school has been rated 'good' in its latest Ofsted report.
The Mill Academy, which is part of the St Mary's Academy's Trust, picked up the rating following an assessment on October 18 - though the report was published last week.
There are currently 220 pupils on the school roll.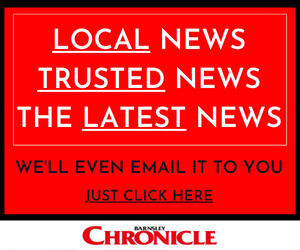 The report said: "Pupils uphold the academy's expectations for behaviour.
"There are three rights in the behaviour policy - the right to learn, to be safe and to be treated with respect.
"Staff consistently apply these rights to ensure that the academy is a happy and safe environment for pupils.
"Pupils know there are consequences if they do not uphold the three rights.
"They agree that the consequences are fair.
"For example, if they do not complete a directed task, they miss some of their playtime.
"Pupils who display challenging behaviour receive the right support from leaders, the pastoral adviser and external agencies to be successful."
Its safeguarding department has also been praised by inspectors, who only found two aspects leaders of the school need to improve.
"Some subjects in the wider curriculum are not sufficiently planned," the report added.
"Some subjects do not identify the small steps of learning pupils need to meet the end point.
"Leaders do not have a procedure for checking what pupils know and remember across the wider curriculum.
"They use discussions between subject ambassadors and staff to exchange information.
"This does not give specific information on pupils' progress.
"Leaders should continue to develop the checks on pupils' knowledge to help influence future wider curriculum thinking."