THE footbridge over the Jumble Lane crossing in the town centre closed for essential repairs.
The repairs are thought to be minor and the council say the bridge will reopen as 'soon as possible'.
Construction of a new £9.7m bridge - which will replace the temporary structure - has been progressing since February, with large steel sections already complete.
Contractor Keltbray is now ready to begin work on-site and compounds at both ends of the bridge in Market Gate car park and in front of Barnsley Interchange have been created.
The landmark - over the railway line - will be a permanent replacement for the former Jumble Lane level crossing, which was closed to improve safety in the area.
NMCN had previously been identified as the preferred contractor but fell into administration within days of the initial contract being signed, which resulted in a delay.
The new bridge is due to be fully complete next summer, it will be fully accessible - with lifts at both ends - while cyclists will also be able to take their bikes into the lifts, or walk them up the steps using a dedicated cycle wheel groove built into the bridge.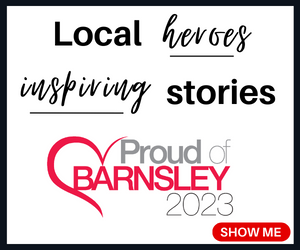 Network Rail pledged £2m towards the cost, with the South Yorkshire Mayoral Combined Authority contributing a further £4.8m via their Get Britain Building and Transforming Cities funds, with the remaining cash being put up by the council.
A council statement added: "The forecast £9.7m total cost allows for significant increases in steel and other material costs since the bridge was first designed.
"It also includes further public realm, landscaping and highway improvements at both ends of the bridge."