A look at what Barnsley FC might need for Christmas, having surged into the top four of League One with five straight wins and the January transfer window opening very soon.
CREDIT FOR FIRST 20 GAMES
The last time Barnsley had more points after 20 games of a season than their current total of 36, when adjusted to three points for a win, was 1978 when Allan Clarke had just taken over as manager of the Division Four Reds.
Michael Duff was then a newborn baby and living on an RAF base in Gibraltar.
The Reds also had 36 points after 20 games in the 1980/81 season, which ended in promotion to the third tier – something Duff's side will look to replicate.
They did not have as many points as this at this stage in their famous seasons under Danny Wilson, Dave Bassett or Daniel Stendel.
Of course all that really matters is the league table after 46 games, not 20, and nothing is won in December.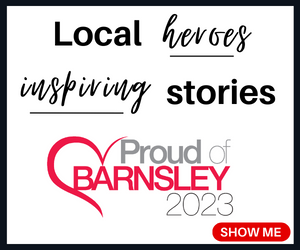 But Duff, his staff and team deserve massive credit for what they have achieved since he took over six months ago.
Considering the players who were sold in the summer, the small budget to replace them, the regular injuries and the lack of strength in depth up front, they have worked wonders so far.
Credit must also go to those above them and the turnaround in the club's fortunes really started with the May board reshuffle which made Oakwell a much more harmonious place.
The players are a likeable, hard-working and talented bunch who have shown a lot of character as well as skill.
They are starting to bring enjoyment back to the fanbase and slowly increase the belief that something special could happen this season especially after winning the last five league games.
Their current position of fourth is the highest placing they will spend Christmas in since 2003.
TO KEEP GOOD FORM GOING
It is now a case of maintaining that good form over most of the final 26 games of the season.
They are full of confidence, have a rock solid defence – conceding the fewest goals in the division – and have all the main promotion candidates to play at home.
It is in their hands to reel in the top two, who are nine points above but have played two games more, and increase the four-point gap between themselves and the teams outside the play-off places.
The Reds are currently on course for 83 points this season, which was the exact number required last season to reach the play-offs.
The division looks more even this season so fewer points may be needed for the top six.
Considering their improvements since the start of the season, Barnsley, if they continue on this trajectory and make good decisions in January, should collect even more points per game in the second half of the season.
Injuries are an issue, with the illness-ravaged squad looking thin ahead of a three-game week leading into the transfer window in which reinforcements must arrive.
Another question mark is how they respond to going behind as, so far, they have collected only one point from the six games in which they have conceded first.
But, if they can solve those issues, there is no reason they cannot seriously challenge for an immediate return to the Championship.
AT LEAST ONE MORE STRIKER
What happens in the January transfer window could define the season, with the signing of at least one more striker surely essential and incomings needed soon rather than in the final hours like the last two windows.
Although they have said they would be willing to replicate the £300,000 they bid for a striker in the summer, the budget is clearly tight and they are unlikely to bring in a proven League One goal-scorer.
But they must still add to a strikers department which has been short all season.
It will be a big test for chief executive Khaled El-Ahmad and the recruitment department.
Goals have been flowing from midfield, especially Adam Phillips before his illness, and the forwards' work-rate and pressing has been a big part of Barnsley's recent success.
But there are doubts over whether they have enough goal power to sustain a promotion challenge in the gruelling second half the season.
Duff has repeatedly said they are 'light' in that area, even during this run of wins and goals.
Devante Cole is having a fine season, netting his seventh and eighth goals on Saturday.
Jack Aitchison – an attacking midfielder playing up front – has two goals in 20 games and James Norwood three in 21 in-between suspensions and injuries. Neither has netted for almost three months. Slobodan Tedic has a long-term injury, Josh Martin is a winger yet to offer much in league games and Fabio Jalo is just 17.
Those players should not be totally discarded but certainly the Reds need more options and firepower. A player with out and out pace would add a different dimension.
They also need back-up for Jordan Williams – who has had regular injury problems – at right wing-back.
If they make successful signings in those areas, mostly early in the window, and keep their star players, then that is basically the perfect window at this point and surely leaves them as strong promotion contenders.
NO DAMAGING JANUARY SALES
Michael Duff has said that he does not think any star player will be sold in January.
The summer sales of Cauley Woodrow, Carlton Morris, Callum Brittain and Michael Helik are understood to have earned the club more than £5million, in transfer fees and reductions from the wagebill. Duff has suggested that money should see the Reds through until next summer, while there has been more than £4million invested by the owners to help offset the shortfall from relegation and other post-Covid losses.
Duff's statement tallies with the stated intention of the owners and chief executive Khaled El-Ahmad to support the team if in with a chance of promotion, which they certainly look to be.
But Duff has admitted that everyone has a price and a 'silly' bid, which we sometimes see in January, could tempt the club to accept.
The most likely player to be the subject of an approach seems to be Mads Andersen, the captain and centre-back who is set to make his 150th appearance next week. He has been imperious this season and will surely spend most of his career well above League One.
Taking the Dane – who is the only Reds player to play every minute of this league season – out of the team would certainly weaken an extremely solid defence and lessen the chances of promotion.
Andersen has 18 months left on his contract at Oakwell, if the Reds trigger the year extension as expected this summer.
The unknown is what happens if they receive a bid of, say, £2.5million. That is probably less than many would like for Andersen, and not quite a sum that will transform the club's future spending prowess, but it is a chunky fee and would certainly help ease the financial woes.
There is always uncertainty in a transfer window but there is also a determination at Oakwell to keep Mads and others for the full season.