JORDAN Williams is enjoying a consistent run of games at right wing-back and would welcome any competition brought in in that position during the January transfer window.
The 23-year-old has been used in various positions since signing for Barnsley from Huddersfield Town in 2018.
He has played on the left of defence, in a back three and at right-back in a back four or right wing-back in a 3-5-2 – with the latter where he has been used this season under Michael Duff.
Williams told the Chronicle: "I am enjoying playing under the gaffer and what he wants me to do as a wing-back.
"It's good to be playing in the same position.
"You get to learn relationships with certain players and hopefully you can see it is working in the performances.
"The gaffer wants me to get high, run in behind and that's good for me because I can use my pace."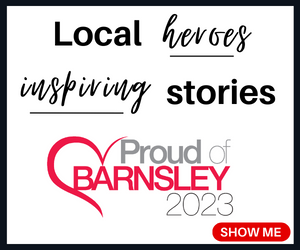 Williams has four league assists this season, the most in the Reds squad, as well as his first two league goals for the club. He said: "I am always trying to work on my assist and goals tally. Hopefully I can chip in and keep getting those numbers up for the team."
Williams is the only fit right wing-back in the senior squad, with head coach Michael Duff hoping to bring in a new January signing to challenge him in the way Nicky Cadden and Ziyad Larkeche push each other on the left.
"Having more players is good for the group. Competition makes you try harder and get better. I would relish that competition."
Williams played his 100th league game for the Reds in the 2-0 home win over Burton Albion on Saturday, while he has made 119 appearances for the club in all competitions across five seasons.
"It's a good milestone. I didn't even know until the media staff told me. But it's flown by and I am enjoying playing my football at the club at the minute."
On the season in general, Williams said: "The new gaffer has come in and it's a slow process, but now we are reaping the rewards of it.
"We just have to keep working hard and take it a game at a time.
"There's been a massive shift in mentality. We've always had the quality but it's just been the mental side.
"Now if you asked a fan what the team is about, they would be able to tell you.
"It's been tough after last season but we've dealt with it well.
"I think we're starting to raise a few eyebrows now.
"But we just stick to the process."