DOZENS of people were stopped by police last week as part of their latest operation.
Officers completed 23 stop-searches as part of Operation Sidewinder in the town centre.
Two people were found in possession of drugs and another was in possession of stolen goods.
All those who were stopped admitted recent possession of controlled drugs.
Inspector Pete Spratt, who oversees the town centre, said: "We continue to hear from our communities that drug use and the resulting antisocial behaviour is an issue they would like us to tackle, and operations such as Sidewinder allow us to focus our resources over a dedicated period of time to do just that.
"Sidewinder has been successfully used on a number of occasions over the past year, and we are seeing positive feedback from the public that our activity is making a difference to how safe they feel in the town centre.
"We understand there may be a number of reasons for the type of criminality we are trying to tackle and, where possible, we will signpost people to support services as a way of preventing further criminality.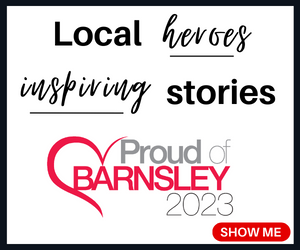 "This isn't the only operation running within the town centre, we are also actively working to improve the safety across other areas, including those enjoying the night-time economy.
"We are committed to ensuring Barnsley town centre is recognised as a safe place for all our community to enjoy.
"If you see our officers out patrolling in the local area, be sure to stop and speak to them, particularly if you have any local issues you would like to raise with us."
But it's not just the positive return in items recovered the force are pleased with, they says there's a number of other benefits these schemes provide.
A police spokesperson added: "We regularly hear from the public and local businesses that antisocial behaviour and crime associated with drug use is a priority they want us to focus on.
"And we continue to receive feedback our activity is helping them to feel safer in the town centre.
"While we can measure the success of the operation by the number of searches completed, what can sometimes be missed is the other benefits our work can provide.
"This operation not only provides a visible police officer presence, it allows us to effectively engage with members of the public and we regularly receive positive feedback from those who see our officers out in the town centre.
"During this and previous operations, we have encountered individuals who are responsible for other criminality, such as shoplifting, and will proactively deal with all policing issues we encounter.
"Having embedded this into our approach over the past 12 months, we have deployed the tactic seven times and completed 109 searches.
"We are aware people may actively avoid the area when this operation is running if they are carrying drugs, which acts as a deterrent effect to the behaviour we are seeking to tackle."