SUNDAY, January 8, would be the 100th birthday of Johnny Wardle – the former England and Yorkshire spin bowler.
The Ardsley man played 28 Test Matches for England, taking 102 wickets, and 412 First Class games for Yorkshire, claiming 1,846 wickets.
The left-arm spinner achieved all of that in a 12-year career, following the Second World War, which ended in 1958 when he was sacked by Yorkshire for criticising them in a newspaper article.
Wardle still has lowest the average of any bowler who has played 20 Tests since the First World War, while he took 100 wickets in ten different seasons for his county.
His son John Wardle said: "My dad had a fantastic career.
"He came from a coal mining background with no one in the family being a sportsperson, but he made himself into a world-beater.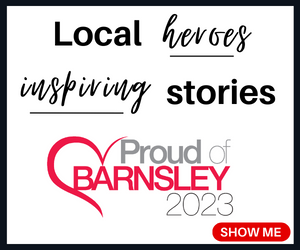 "In addition to his natural talent, he had a great capacity for hard work and dogged determination.
"I think he would have played a lot more but his career was blighted by bad luck.
"He could be a controversial and prickly character.
"He was kept out the England team a lot by Tony Lock, his nemesis if you like, who my dad and others always said had an illegal action."
Wardle, who had attended Wath School then worked at Hickleton Colliery, impressed in local cricket and, after Yorkshire's Hedley Verity died in the Second World War, he was signed by the white rose county.
He made his England debut in 1948 against the West Indies in Trinidad but was in and out of the side over the next few years.
One of the highlights of his career came in the 1953 Ashes when he took four for seven at Old Trafford to reduce Australia to 35 for eight.
England won the series and Wardle later said he wanted those figures etched on his gravestone.
Wardle then impressed in 1956/57 tour of South Africa with 26 wickets.
But, while playing snooker towards the end of the tour, he finished a match and went to walk away from the table but injured his knee.
It was an old injury he had sustained playing football for Wolverhampton Wanderers during the war, having come through their nursery side Wath Wanderers.
He would only play one more Test after that as, following recovery from injury, he was sacked by Yorkshire in 1958.
His son John said: "Yorkshire had been so used to winning the Championship before the war.
"There was ill feeling that they kept finishing second to Surrey.
"They brought Ronnie Burnet in as amateur captain.
"He didn't get on with my dad, who wasn't a diplomat and probably overstepped the mark sometimes.
"My dad was a hot-head and wrote some criticism in the Daily Mail.
"He didn't want it to be scandalous but it came out that way.
"My mum had begged him not to do it.
"Yorkshire finished him and England said they had to support the county and removed him from their squad to tour Australia."
Wardle still went 'Down Under' as a columnist for the Daily Mail and criticised players on both sides for 'throwing' which annoyed the legendary batter Don Bradman who was then one of the selectors for Australia.
"My dad said he used to cause more trouble with the pen than the ball," said John.
Shunned by the professional game in his mid-30s, Wardle excelled in the Lancashire League and played for Cambridgeshire in Minor Counties.
Over the following years, his relationship with Yorkshire thawed and he became an honorary member.
He helped to correct the action of future England spinner Geoff Cope in the 1970s.
Eventually he was offered the role as bowling coach at Headingley in 1985.
John said: "Apparently he did a very good press conference, got a lift home and stumbled out of the car feeling unwell.
"He was taken to hospital, diagnosed with a brain tumour and died within three months.
"He was gone far too soon."