JOE FERGUSON is hoping 2023 will be the year that he reaches a World Championship final and becomes one of a handful of British runners to run a 200m in less than 20 seconds.
The 22-year-old from Darton sliced more than half a second off his personal best during 2022, taking it down to 20.23.
He finished second in the British Championships and qualified for the World Championships in Oregon, USA while representing Great Britain for the first time. He reached the semi-final.
Ferguson is now hoping to qualify for this year's World Championships in Budapest, Hungary in August.
Joe said: "The big aim is to run a sub 20-second 200m, and obviously get to the World Championships in Budapest.
"The ideal outcome would be to reach the world final."
Only four British runners have ever completed a 200m race in under 20 seconds.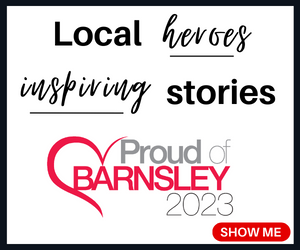 Ferguson said: "I think only about 90 people ever from around the world have done it. It's an elite category and, if you do it, you could be one of the all-time greats. I should be on track for that if I keep progressing then I execute everything well on the day.
"It has always been my dream but, since 2019, it has been a genuine goal.
"After last year, it feels very achievable. It will be very hard and a lot of people get stuck in the low 20s.
"But I am improving all the time so it's definitely possible if I stay healthy and peak at the right time.
"The numbers I am putting down in training are better than last year's numbers."
The World Championships are due to be held on August 19-27, with Ferguson hoping to be there for a second time.
He said: "Once you do those times and get to a big event you know it is possible.
"It's not a pipedream anymore. I have gained experience, and I am wiser about big championships.
"I would be there for business, not nervous about the atmosphere."
Joe – who is in his final year of university, studying psychology, while working part-time at a jewellers – is due to start competing at indoor events this month, with the British Indoor Championships in February.
He said: "We will use the indoor season as a tester to see where I am at and inform my training."
Joe can be followed on instagram at Joeferguson100.