JACK Shutt wants to help Yorkshire CCC back into Division One of the County Championship at the first attempt this year while playing more regularly in all formats.
The 25-year-old spinner from Elsecar, has played 29 matches for the county, taking 31 wickets.
He made two appearances in the four-day game last season as Yorkshire were relegated from Division One.
Shutt said: "We're all very disappointed to be relegated on the last day but you can't dwell on that and sulk for too long.
"We had a month off at the end of the season then came back in November to hit the ground running. We will work really hard to make sure it's only one season in Division Two."
As a fan of Barnsley FC – for whom his father Steve played – Shutt is hoping Yorkshire can copy the Reds' positive response to being relegated last year.
"They are doing well at the minute and they are in with a shout of coming back up.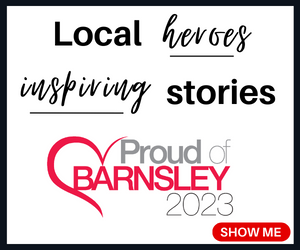 "I hope they do. It would be really nice to see.
"If both Barnsley and Yorkshire could bounce straight back, it would be the ideal scenario. I don't get to many Barnsley games but I follow the scores and watch the highlights."
Yorkshire have experienced a very challenging last two years after the revelations of racism brought to light by Barnsley man Azeem Rafiq led to sanctions and widespread sackings of staff.
Shutt, who broke into the first team after Rafiq left the club, said: "It has been quite tough at times but our job as players is to play cricket for Yorkshire.
"That's all we can focus on.
"We try not to listen to all the things going on off the field. We focus on what we can control which is what happens on the cricket pitch."
Shutt has been training in pre-season since late October and is hoping to go to Pakistan in February for warm weather training.
When the new season begins in April, he hopes to play more often.
"I just want to play as much first team cricket as possible in all formats, and continue to improve.
"I am working really hard at all facets of my game. When I get appearances, I have to perform well.
"Last season, I didn't play loads. I played most of the One Day Cup, a couple of T20s and a couple of Championship games.
"I think I did pretty well in most of those. It's something to build on."
Shutt has so far played five First Class games – bowling less than 40 overs – 11 in the One Day Cup and 13 in the Twenty20 Blast.
"Spin bowlers take a bit longer to develop but hopefully I am coming into my better years.
"But there's a lot of competition.
"I am confident when I play and that I can perform at that level, particularly in white ball cricket where I have had most of my first team cricket.
"I haven't had many overs with the red ball."
Shutt has had very little action with the bat for Yorkshire, scoring 15 runs in 15 innings – most of which were very brief while he was not out in 11 of them.
"I think it will really help me if I improve my batting.
"I will have more chance of getting picked in the red ball stuff.
"I wouldn't go as far as to say I can be a bowling all-rounder. But I want to be able to contribute with the bat.
"You don't see too many spinners batting well down the order. They usually bat at eight or nine. I have been working on that and I think there is a lot of room for improvement."