MORE than 5,000 operations were cancelled at Barnsley Hospital last year, shock new figures have revealed.
Staff shortages were the most common reason given for cancellations, accounting for one in five of all operations cancelled for non-clinical reasons in 2021/22.
Issues cited as factors for cancellations relate to a lack of staff, equipment failure and bed capacity.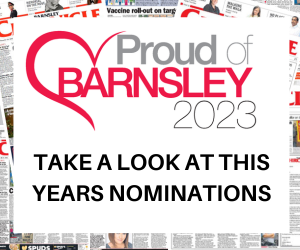 According to NHS statistics obtained through a Freedom of Information request, a total of 5,298 pre-booked appointments were shelved.
Labour called on the Conservatives to recruit more staff by abolishing the 'non-dom' tax status, which allows residents of the UK to avoid paying taxes.
Barnsley East MP Stephanie Peacock said: "Lots of people in Barnsley have got in touch with me about cancelled appointments.
"Patients are forced to wait longer for vital operations because the Conservatives have failed to train enough staff over the past 12 years.
"Having operations cancelled causes huge disruption to patients, and prevents them from being able to get on with their lives.
"Labour will tackle this problem at its root we will train a new generation of doctors and nurses so patients get the treatment they need, when they need it.
"We will abolish 'non-doms' to pay for it because patients need treatment more than the wealthiest need a tax break."
Over the 12 years of Conservative government since then, public satisfaction with healthcare services has fallen from 77 per cent in Labour's last year in government, to just 38 per cent now the lowest level since the survey began in 1983, according to Ms Peacock.
To ease the 'crisis' which is plaguing the NHS, she believes 15,000 doctors, 10,000 nurses and midwives, a doubling of district nurses and 5,000 new health visitors are required.
The NHS aims to offer all people who have routine surgery cancelled at the last minute for non-clinical reasons another date within a month.
Rachel Power, chief executive of the Patients Association, added: "It can be distressing and frustrating for a patient when a surgical procedure is cancelled.
"This can be made worse if the patient doesn't know when the procedure will be rescheduled.
"Immediate investment in social care is needed to enable hospitals to safely discharge medically fit patients into the community, which would increase the NHS's ability to treat more patients, and a long-term work strategy for both the NHS and social care is urgently needed."
A spokesperson for the hospital told the Chronicle: "Barnsley Hospital performed more than 12,000 operations in 2022 and also reduced long waits for surgery, reducing its numbers of long wait patients (patients over 52 weeks) from 365 to 55 by May 2022.
"Like other NHS organisations across the country, Barnsley Hospital has faced increased staff sickness alongside rising admissions of patients to hospital, and a continued prevalence of Covid which has unfortunately led to some unavoidable cancellations.
"The Trust has undertaken successful recruitment campaigns for nurses and health care support workers in 2022 and continues to work hard to reduce the number of cancelled operations.
"Due to unplanned and unforeseen operational demand, cancellations are regrettably unavoidable at times.
"Patients can help by ensuring they are fit for surgery, up to date with vaccinations, and attend appointments when asked."