A NOTORIOUS road which campaigners say is one of the worst in Yorkshire must finally be 'made safer' to protect motorists - after a father and daughter tragically died before Christmas.
The latest incident - an Broadcarr Road in Hoyland - claimed the lives of 49-year-old Ian Mappin and daughter Rosie Mappin, 19, at about 6.20pm on December 22.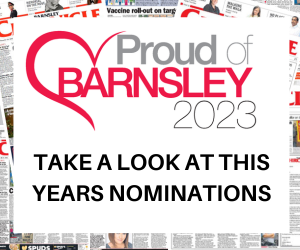 The car they were travelling in - a black Subaru - was travelling towards Elsecar Heritage Centre on the rural road when it lost control on a bend and collided with trees.
Both died at the scene and the tragedy has resulted in fresh calls for more to be done on the stretch of the A6135, which is the worst in Barnsley according to road safety campaigners.
Calls for more to be done - including the positioning of a speed camera before the bend at Hood Hill and a speed limit reduction - have been made since the latest tragedy.
However, despite its crash rate, the Chronicle can reveal it is not on the Department for Transport's Safer Roads Fund - a government-led initiative which aims to stamp out collisions at blackspots.
An inquest into the Mappins' deaths was opened and adjourned on December 30 and the full hearing will be set at a later date.
The RSF report said: "Each year, the Road Safety Foundation identifies 'persistently higher risk' roads.
"Roads that are persistently higher risk are a cause for significant concern.
"These roads had an average of at least one fatal or serious crash per mile along their length in the three-year survey period.
"Over two decades, the annual performance tracking of improvements in British road sections has revealed some outstanding examples where targeted investment by authorities in safer infrastructure delivered casualty savings of 50 per centre or more.
"But, sadly, these road sections were exceptional - typically, less than two per cent of road sections showed any measurable improvement in successive annual crash risk mapping reports."
Andy Belk, who has lived nearby for 37 years, added: "The recent deaths at Broadcarr Road show yet again an inability to implement road safety measures.
"Feedback from local residents, and indeed a coroner, were given for a speed camera after the last duplicate teenage death inquest on the bend at Hood Hill.
"The inability for South Yorkshire Police and Barnsley Council - through the so-called safety camera partnership to provide some kind of reassurance - is a misnomer.
"The word 'partnership', from my experience, distributes responsibility everywhere and proactively puts it exactly nowhere.
"How bad does it have to get? There's total denial and incompetence."
You can pass information to police via their new online live chat, our online portal or by calling 101. Quote incident number 744 of December 22 when you get in touch.
Alternatively, if you prefer not to give your personal details, you can stay anonymous and pass on what you know by contacting the independent charity Crimestoppers. Call their UK contact centre on freephone 0800 555 111 or complete a simple and secure anonymous online form at crimestoppers-uk.org.
Barnsley Council confirmed its highways team will assist South Yorkshire Police's investigation into the collision if it's deemed the local authority can intervene.
Coun James Higginbottom, cabinet member for highways and environment, sent his condolences to the family of Ian and Rosie Mappin.
He added: "We send our deepest condolences to the family and friends of those who lost their lives in the collision on Broadcarr Road.
"South Yorkshire Police are carrying out a detailed investigation into the circumstances of the recent collision and their findings will be passed to HM Coroner's office.
"Barnsley Council is unable comment on the recent collision until such times as the Police have concluded their investigations and the coroner has held an inquest.
"To make comment now, before the full circumstances of the incident have been determined, would be inappropriate, could prejudice the police investigation and cause undue distress to the family of the deceased.
"Once the police have concluded their investigation and the coroner has issued their findings then any recommendations will be investigated jointly by the road policing group of South Yorkshire Police and a member of the council's highways team.
"Whilst I fully appreciate there may be local concerns as a result of the recent collision, the council has a duty to follow due legal process.
"The council's highways team will assist South Yorkshire Police with their investigations if required.
"We will consider any recommendations issued by the police in due course."