A BARNSLEY girl who was diagnosed with a terminal disease - which robs her of her senses - is celebrating this week after reaching number one in the charts.
Stevie Taylor, 13, from Brampton, was diagnosed with CLN3 Batten disease when she was just eight years old.
Often described as juvenile Batten disease, the illness is an extremely rare and incurable neurodegenerative condition that causes profound disability in children - a devastating and life-changing diagnosis.
Stevie's dad, 45-year-old Paul, said they originally thought the youngster would just lose her sight - something they'd take now knowing the full extent of her illness.
The disease robs children of their senses, causing them to lose their sight, ability to walk, talk and swallow - as well as developing childhood dementia.
As there is no cure, death is unfortunately inevitable and occurs anywhere between late teens to early twenties, although some youngsters can live into their thirties.
Paul and his wife Karen decided to sell their three-storey home and move into a bungalow in a bid to make Stevie as comfortable as possible - though it needs to be totally renovated to suit her needs.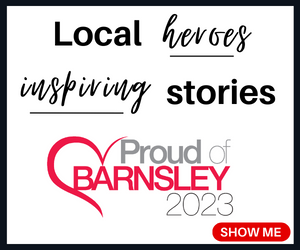 They plan on raising enough money to fund the cost of level access flooring, an accessible kitchen, a sensory room and further adaptations.
Stevie and her family originally aimed to raise around £10,000 to make amendments to their home to ensure that her life would be easier.
But less than a year later and they've raised almost three times as much.
Paul told the Chronicle: "We're at about £30,000 now so it's going really well.
"There's been all sorts of things going off to raise money - it's been really overwhelming.
"At the moment we're just trying to renovate the bungalow for Stevie but it's a lot more than we expected. The weather hasn't been on our side and so we're not that much further down the line from last time."
Stevie was diagnosed in 2018 and up until then she'd just lived a happy and normal life.
But Paul says he's happy with the way she's progressing - and Stevie is still managing to go to school and do things she loves.
"Stevie isn't doing too bad," he added.
"She's not progressed much with the disease although her eyesight has got worse.
"She started horse riding lessons at the Barnsley Riding for the Disabled School which is something she's always wanted to do.
"She's trying her best to be positive and live a good life."
Late last year, Paul was contacted by David McGovern who has previously helped with fundraising attempts for other causes - asking if Stevie would like to be involved with a push for a Christmas number one.
Stevie recorded her part for the song, titled This One's For The Children, and although it fell short during the festive period, it's currently the number one in the official singles chart.
Paul said: "We got a phone call from David and he asked if we wanted to be a part of the charity single.
"It was up to number six in the Christmas charts but at the start of this week we've managed to get to number one.
"When we found out Stevie was speechless which is definitely not like Stevie. It's crazy - it's definitely not something you think would happen."
n To donate to the family's fundraiser, follow the link on the Barnsley Chronicle website.