A SCHEME to help slash energy bills which would better insulate more than 60,000 homes in the town has received support from a Barnsley MP.
The Labour Party's so-called 'Warm Homes Plan' - which would also upgrade two million properties across the country - promises to make them cheaper to heat.
The UK has the fewest energy efficient homes in Europe, and insulations are now a staggering 20 times slower than under the last Labour government, they claim.
Stephanie Peacock, MP for Barnsley East, backed the plan and blasted the Conservatives for not moving to support worst-off residents who are said to be facing a 'heat or eat' dilemma this winter.
She said: "Like every community in Britain, people in Barnsley are facing a cost-of-living crisis with rocketing energy bills.
"The national emergency of rising energy bills has again highlighted the urgent importance of insulating as many homes as possible.
"Twelve years of failure by the Conservatives to insulate our homes is one of the reasons bills are so high - too many working people and pensioners live in draughty, cold homes with high heating costs.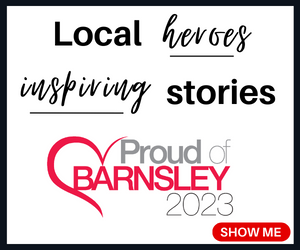 "If the Conservatives were serious about cutting energy bills, they could start right now, by delivering the Warm Homes Plan that Labour has called for.
"A proper national mission would save 19 million families over £1,000 on their bills, as well as creating good construction jobs in our community.
"Labour will deliver the Warm Homes Plan Barnsley needs.
"This will help make Britain a clean energy superpower - delivering lower bills, jobs in the green industries of the future, tackling the climate crisis and making Britain energy independent once and for all.
"Labour's plan will provide security to working families and pensioners, helping to ensure the lights don't go out and making households less vulnerable to surges in energy prices."
One in five Barnsley households - which equates to almost 21,000 people - are now classed as living in fuel poverty but the figure is believed to be even higher, shock new figures have revealed.
Government statistics show 20,798 said they struggled to heat their homes and were designated as having to spend over ten per cent of their income on fuel.
Ms Peacock added: "I know more families than ever are becoming scared of how they will pay their heating bills in the coming months.
"Over the last year, people have already been making sacrifices to their budgets where they can from pensioners cutting down on essentials to parents giving up meals so their children can eat.
"Now, for most, there is no longer any room for manoeuvre.
"As it stands, the Conservatives have lost control of the economy, and working people are being left to pay the price."