THE wife of a man who suffers with a rare condition – which affects just one in a million people – is embarking on a bid to raise awareness after medics were stumped by the syndrome due to its rarity during an emergency.
Ian Rawlins, 58, of Calverley Gardens, Wombwell, has suffered with stiff-person syndrome (SPS) – a rare, progressive syndrome that attacks the nervous system, brain and spinal cord – long before he was diagnosed at Royal Hallamshire Hospital in Sheffield three years ago.
His wife, Andrea, told the Chronicle that he endured a full body spasm for 13 hours last week, which led to an urgent 999 call being made at about 4pm last Friday.
"It is a rare, horrific, incurable and bleak condition – the muscle spasms are horrifying," she said.
"They twist and contort the body beyond human comprehension whilst squeezing the lungs, causing the diaphragm to spasm and push upwards into the lungs and compressing and throttling the windpipe.
"You have to stand by, helplessly watching someone choke as if they have a boulder or a rock in their throat.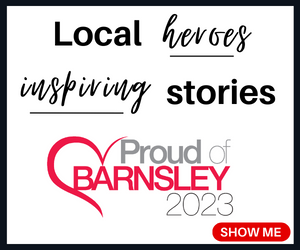 "Due to SPS being a rare condition, the ambulance crew had never heard of it.
"A second ambulance crew was called – they too had never heard of the condition."
Having been rushed to Barnsley Hospital, Ian was seen by a consultant – but she too had to contact other hospitals to ask how to proceed, according to Andrea.
He was discharged after midnight on Saturday, and is now at home on a course of immuno-suppressive medication.
"There is very little help available as there is virtually no support," she added.
Ian, who was once a 'fit and active' man who competed against other top motorcyclists from across the world in a classic rally-cross assault course show in 1986, feels like he's had his future robbed from him, with his current diagnosis preventing him from taking part and attending future BBC Kickstart TV programmes.
Andrea said: "He was a Yorkshire champion.
"He absolutely loved motorcycling and it's a massive shame that he isn't able to do that anymore.
"Certain sounds and flashing lights can trigger an attack, so we have to be really careful, but it's sad, because he thrived off those competitions and they gave him something to look forward to.
"The hospital have told us he could have a stem cell transplant, but there's just no way that we'd be able to afford it.
"We'd be looking at £70,000 and we just don't think it's doable, we aren't ruling anything out, but I think it'd be unlikely.
"A lot of the treatments take place abroad, too, so we'd have to travel for that to be an option.
"The hospital mentioned Rituximab as well, which is used to treat certain types of cancer, but we were told it could help relieve some of his symptoms, so that's something we are in the process of looking into."