OLIVER Rowland is happy with his preparations for the new season of Formula E, which starts this weekend, despite a 'not nice' crash in the build-up.
The 29-year-old from Penistone – who is due to compete tomorrow in Mexico City – had an accident during practice at Mallory Park in Leicester.
He said: "It was one of the first days in the car properly. It was damp and I lost breaks into turn one. It was quite a big accident. It wasn't nice experience.
"I was a bit sore from a few days but I was basically fine.
"The bigger worry is that there have been a few accidents with the cars for this season and soon we will be competing in races with concrete walls not far away.
"We have had some safety concerns because we don't have rear breaks any more so, if you have any sort of power shutdown, you don't have breaks.
"It's concerning but hopefully they will get on top of it."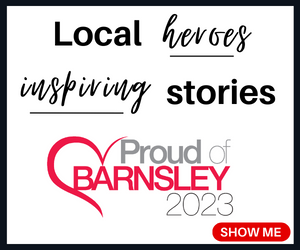 Overall, Rowland is pleased with preparations for his second season with Indian team Mahindra.
"It's not going too badly. As a team we're a little bit behind in terms of development over the off-season.
"But honestly I am happy with how we have tested.
"There have been a lot of changes to the car. Fingers crossed we will actually be reasonably OK."
Several new races have been added to the 2023 calendar for the electric car series including São Paulo, Cape Town and Hyderabad.
"It's going to be great. We're going to Brazil, South Africa and India which is a home race for Mahindra.
"I'm really looking forward to it.
"It's like any season, the target is to win. A good realistic target is to pick up points early and then develop into being consistently in the top five.
"But it's a brand new car so we could get on top of stuff quicker than expected, the driver can make a difference, other people can run into problems. A couple of months ago, we would have been happy just to score some points.
"But, after testing, everybody is a lot more positive."
Rowland finished 14th in his first season with Mahindra last year.
He said: "It was a little bit disappointing but I knew that season would be about integrating myself in the team and growing in the team.
"It was a bit worse than expected but it was a gelling year so it doesn't matter too much.
"We weren't aiming to win the championship last year."