A POLICE dog who worked tirelessly across Barnsley for two years has retired.
Three year-old Belgian Malinois PD Marshall started his policing career in 2021, partnered with PC Dan Hurst, who he has remained with throughout his service.
In September, PD Marshall helped arrest a man and a woman believed to be involved in drug dealing in Barnsley - finding 80 wraps of crack cocaine and heroin in the process.
PC Hurst said: "This decision to retire your dog, who is more than just your partner, they're your best friend is never an easy one.
"Over the years I have got to know his personality traits, which I believe is all part of being a team, we understood each other.
"I know how demanding the job is, I know what we are faced with every day and I have seen the impact it has had on Marshall's mental well-being and outlook on life.
"Over the last few weeks we have attended some intense incidents, with the most recent involving a man high on drugs, armed with a knife.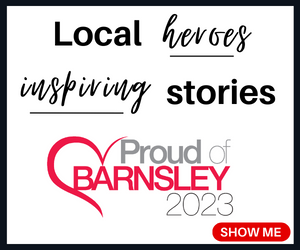 "During and following the incidents Marshall started to show signs of distress and it wasn't fair to expose him to any further situations where he would be scared or unsure."