BETHANY England is hoping to thrive on the pressure of being reportedly the most expensive female British women's player of all time.
The 28-year-old striker from Kingstone in Barnsley moved earlier this month from Chelsea to Tottenham Hotspur, for a reported fee of £250,000 which would be a British record for a woman.
Bethany told the Chronicle: "I wouldn't believe everything that you see in the press in terms of the fee.
"It's not as much as what everyone is saying but there was a fee paid.
"That's the way women's football is going at the moment. It's going to happen more.
"With that comes pressure.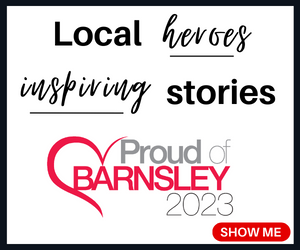 "The girls are making little jokes about it.
"I just have to deal with it and get on with it.
"I am trying not to put too much pressure on myself.
"There are a lot of ins and outs to the deal but I will just concentrate on doing well on the pitch."
Bethany joined Chelsea from Doncaster Belles in 2016 and played more than 150 games for them.
She won four WSL titles, two FA Cups and a League Cup, also playing in a Champions League final loss.
"I can't go into too much detail about how the deal happened because, quite frankly, I didn't know too much about it. I wasn't really aware of it until towards the end.
"It's been a whirlwind.
"I was at Chelsea seven years so to leave is massive, strange and quite emotional for me.
"I won everything domestically possible multiple times.
"The Champions League is the only one I didn't quite get but I am proud of the runners-up medal.
"I did myself justice there and it's time for a new chapter.
"Spurs have been amazing, everyone at the club.
"It's all worked out for the best."
Bethany has 21 caps for England, with 11 goals, and was in the squad for last year's European Championship win.
She has been left out of the last two squads while struggling to get in the Chelsea team and is hoping regular games and goals for her new club will get her on the plane to Australia for this summer's World Cup.
"I just want to play football and this move will help me get the minutes I need.
"Hopefully the goals will come with that and give me a chance of getting to the World Cup.
"I have not been selected for the last few England camps which was quite tough but scoring goals for Spurs will give me a chance of breaking back in.
"It's everyone's dream to go to a major tournament with your country.
"I went to the Euros and it would be great to get to the World Cup."
Bethany opened the scoring on her Spurs debut on Saturday but they lost 2-1 at Aston Villa.
"I would have rather have won and not scored.
"But personally it was a good debut to get on the scoresheet and hopefully I can get many more goals and help the team get higher in the table."
Whereas Chelsea are top of the WSL, Spurs are eighth in the 12-team league with nine points from ten games.
"There's a huge difference in the teams, the styles of play and the way the managers work.
"It's a new challenge and ultimately I am there to do a job.
"I want to help the team get higher.
"They had bad results leading into Christmas but hopefully we can turn that around."
One of Bethany's new team-mates is her fellow Barnsley woman Amy Turner.
"I played with Amy at Doncaster and Liverpool so I know her well, along with a few others which makes it easier.
"It's definitely nice to have another Barnsley girl there."