A 16-YEAR-OLD from Barnsley who is hoping to compete in the Olympics in the future won a national title this week.
Imogen Wolff, of Silkstone Common, was crowned National Junior Women's Cyclo Cross champion.
She finished two minutes clear of the rest on a muddy course in Westmorland in the Lake District.
Cyclocross is a winter event in which riders can dismount and run with their bikes up hills or on difficult terrain.
Imogen will now hope to be selected for the World Championships which take place in the Netherlands over the weekend of February 4 and 5.
She said: "It was quite muddy but I was really excited to get going.
"I had a slow start but I worked my way to the front and managed to stay there.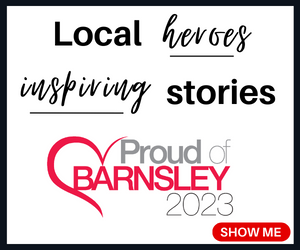 "I was really chuffed to win. It's the highlight of my career so far and a really cool feeling.
"Hopefully I get selected for the worlds and put in a good ride."
Imogen – who studies at Greenhead College in Huddersfield – is also on the Great Britain team for track and road cycling.
She represented her country at the Summer European Youth Olympic Festival in Slovakia last year.
She said: "My mum used to do triathlon and took us along. Eventually I realised I enjoyed the cycling part the best and it's gone from there.
"I will be looking to get a professional contract and make a living out of it.
"In the road cycling, I would love to get to the Olympics in the future."
Meanwhile, Jenson Young, from Hemingfield, was leading the men's race at the same event before finishing sixth.