Michael Duff praised his strikers after their early goals in a 3-1 home win over Accrington Stanley.
The Reds got their first goals and points of 2023 to stay sixth in League One, five points clear in the play-offs.
Strikers James Norwood and Jack Aitchison netted in the opening eight minutes.
Duff told the Chronicle: "I thought we were good. Even in the second half we created numerous chances. We were good last week at Charlton but the difference is we took our chances. The pleasing part is the work we were doing in the week paid off and the centre forwards are scoring which is really pleasing. You can't ask much more than to be 3-0 up after 19 minutes.
"The dressing room and the ground felt a bit flat after 90 minutes. It's probably because the lads are so young and haven't been beaten enough. Once you get to 31 or 32 you realise how hard it is to win any game and you should enjoy it. It was a good performance, result and day."
Norwood opened the scoring in the fifth minute with an overhead kick. Duff said: "That's probably the best we've seen him. The most pleasing thing from my point of view is the ball stuck up front, which gave us a platform to get forward and create chances. He got the nod because of the way he's trained."
Debutant Bobby Thomas, who headed the ball on for Norwood, joked: "I don't think he could have missed to be honest. I put it on a plate for him and he tapped it in. No, it's a great finish after I tried my best to keep it alive."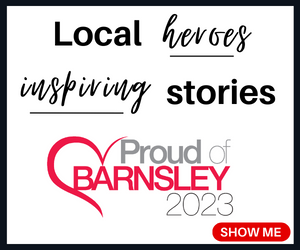 Jack Aitchison got the second goal, his first at Oakwell, in the eighth minute. He missed some games over Christmas for personal reasons.
Duff said: "It looked he enjoyed it. Jack gives us loads of different things – he links it well, he's a different type of forward, out of possession he is excellent
"I am really pleased for him because he's had a tough couple of weeks. He's come in, got his head down. He's found himself out of the squad at times but, if you train properly, you always give yourself a chance."
The third goal was a fine team move finished by Jordan Williams after excellent passes by Luca Connell and Adam Phillips.
"It was a brilliant goal. The quality of the passes from Luca and Adam, but Jordan's first touch might go unnoticed. It is hard to have the soft touch when you are running full tilt, it makes the finish easy."
Substitute Ziyad Larkeche conceded an injury-time penalty which was converted for Stanley's goal.
Duff said: "I am not bothered by that. I have told Ziyad and the lads I will take responsibility. We didn't have to put him on. But the way he trains and drives standards, he deserves some minutes. As a defender at 3-0 up all you can do coming on is make a mistake. I have told him he needs to be concentrated all the time. It's frustrating that we don't keep the clean sheet.
"Five penalties in six games is a weird run but we didn't have too many complaints about the penalty."
Thomas added: "It was nearly a perfect debut. Perfect would have been a clean sheet. I enjoyed the game and the lads were terrific . It was an enjoyable game to come into.
"As the goals were going in, we felt really confident and we imposed our game on them really well.
"I thought I did OK. I know there is more to come. It was tough in the first half when I had that sun in my eyes and couldn't see anything. But I grew into the game."
Jack Walton missed the game with a glute problem while Duff confirmed loan striker Slobodan Tedic was back at Oakwell ahead of resuming training following an ankle problem.