BARNSLEY was already an important club in Barry Cotter's career, after he made his debut in English football against them, and he is now hoping to make more memories having signed for them.
The 24-year-old right wing-back joined the Reds last week on a three and a half year deal from Irish club Shamrock Rovers.
The Republic of Ireland youth international began his career at Limerick before signing for then Championship club Ipswich Town as a teenager in January 2018. Cotter made his debut three months later, starting in a 1-0 win against relegation-bound Barnsley.
He impressed then was taken off by Town manager Mick McCarthy – a legend at hometown club Barnsley – with the Portman Road crowd booing the decision then McCarthy announcing his resignation in the post-match press conference in reply to questions about the incident.
Cotter told the Chronicle: "I came from the League of Ireland and suddenly I was playing under Mick McCarthy in the Championship.
"It's a game I will always remember and be very grateful for. There were a lot of injuries so I made my debut sooner than expected.
"The plan was never for me to play 90 minutes. Mick wanted to take me off at half-time because I was absolutely blowing, but I begged him for a few more minutes. When I was subbed off, I jogged off which was the last run I had in me.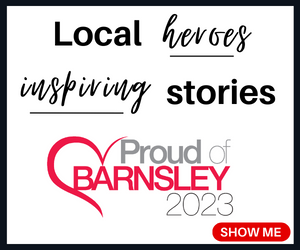 "The fans thought I had more to give but I didn't and it was planned. I can't understand the reaction. It was a very weird scenario.
"Mick should have been getting praise for giving a young lad a chance.
"He was brilliant for me."
Cotter's only other appearance for Ipswich was as an 89th-minute substitute in a 4-0 win at Reading later that month.
But he did not feature at all in the following three seasons, despite Ipswich's relegation to League One in 2019, and was loaned out twice to non-league Chelmsford before being released in 2021.
"Football is a frustrating and ruthless industry but you have to take the good with the bad and learn, no matter how harsh it is.
"If something doesn't work out, there is no regrets as long as I learn from it and approach the next challenge level-headed.
"I learned a lot off the pitch rather than on the pitch at Ipswich."
He returned to the League of Ireland with Shamrock and was then loaned to St Patrick's Athletic – playing 11 games and scoring two goals.
"I went back to guarantee football.
"It didn't happen at the start of last year then I went on loan.
"St Pat's really got me to find the joy of football again and I am grateful to them."
Cotter was then approached by Barnsley and moved for a fee of £20,000.
He said: "I am young, eager, ambitious and confident. I wanted to go to a club that ticked those boxes as well.
"It's the environment I wished for and it came true.
"It came around quite suddenly.
"When Khaled (El-Ahmad, chief executive) reached out, it was something I wanted to get done ASAP.
"There would have been other interest but, after hearing Barnsley's plan for me, it was a no-brainer.
"The first impressions have been great.
"From the staff and players to the cleaners – everyone is walking around with a smile on their face.
"It's a great environment to be in.
"The gaffer (Michael Duff) seems unreal.
"I did a bit of homework on his system and style of play.
"It was a huge part of the attraction for me to get it done.
"I am really excited to work with him.
"I was with Nors (striker James Norwood) at Ipswich and he's a bit of character.
"He wasn't shy in helping me settling in."
The Irish season finished in early November so Cotter has not played a competitive game for almost three months.
"My last game was November 6 so I have some boxes to tick. It's a makeshift pre-season.
"It's one week at a time but it's realistic that I will be ready to play in February.
"I am so eager to play and can't wait."
Cotter is likely to be back-up to Jordan Williams who has excelled on the right this season, surging forward to score in a 3-1 win over Accrington Stanley on Saturday.
"There will always be competition. Since I've been here, it's been healthy. He's younger than me but he's put his arm around me."
Cotter is pleased to have a contract until 2026.
"It was important to go somewhere and learn and have stability. I am nowhere near a finished product but I will have my eyes open and my feet on the ground.
"I am athletic, I like to enjoy my football and show my personality on the pitch. I like to tackle, go past players – bit of everything."