A FRESH approach to prevent death and serious injury on Barnsley's roads - which includes the ambition to have zero fatalities by 2050 - has been approved by ruling cabinet members.
Estimates suggest there have been over 700 fewer road casualties in the last decade on the town's road network, despite recent tragedies involving father and son Dean Jones and Lewis Daines on Royston Road, Cudworth, who died last Friday night.
The 'Safer Roads Strategy' - prepared jointly by the council's public health, highways and transport departments - sets a target of a 50 per cent reduction by 2030 before hitting a zero-death target 20 years later.
It was signed off by local authority bosses on Wednesday and Coun James Higginbottom, cabinet spokesperson for environment and highways, offered his condolences to the pair's family.
"It's a highly emotive subject, especially when we hear of lives cut short through road traffic collisions as we have in recent days," he said.
"My thoughts and sincere condolences are with the families and friends of those involved in these tragic incidents.
"Each person killed or seriously injured on our roads is one too many.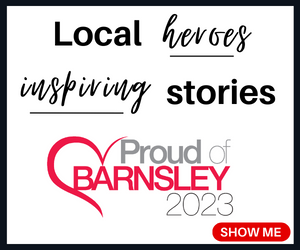 "Through our strategy we have set the target of a 50 per cent reduction in people killed or seriously injured on our roads by 2030 and a long-term aspiration of zero deaths by 2050.
"It is a bold target, underpinned by an ambitious but achievable strategy, one that brings together our services, partners and residents with the ultimate aim that we all want to see: safer roads for all of our motorists, cyclists and pedestrians."
Public health boss Julia Burrows confirmed the strategy will result in serious incidents and locations being reviewed, but Coun Kevin Osborne also appealed for local MPs to ask insurance companies about non-injury collisions.
He added: "This (the strategy) is the right thing to do but we are missing a great deal of data which should be more publicly available.
"There is data which isn't shared with local authorities that would show non-injury accidents as well."
The council will work alongside communities, elected members and 'key strategic partners' - including National Highways and South Yorkshire Safer Road Partnership (SYSRP) - to make the road network safer.
Coun Caroline Makinson, cabinet spokesperson for public health and communities, said: "I'm sure everyone would agree that every single death or serious injury is a tragedy and is one too many, therefore we have a long-term goal of nobody being killed or seriously injured on our roads.
"This strategy sets our approach to 2030 - it aims not only to reduce the number of people who are killed and seriously injured on our roads, but also improve perceptions of safety, enabling mobility and active travel."