WORK is now underway on multi-million pound schemes across the borough to make it easier for residents to walk, cycle and access public transport.
The A61 and A635 active travel routes, and Darton and Elsecar stations' access schemes are all set to start this month.
All four are funded through the South Yorkshire Mayoral Combined Authority's allocation of funding from the government's Transforming Cities Fund (TCF).
Barnsley Council secured more than £13m of this fund for schemes in the town.
The A61 scheme includes a large section of new off and on-road cycling infrastructure, linking Royston and the town centre, whilst the A635 active travel link scheme is a package of measures to encourage walking and cycling along the A635 between Stairfoot Roundabout and Hollygrove roundabout in Goldthorpe.
The Darton station access scheme will create a safer route for pedestrians and cyclists between the two platforms using the existing underpass, while improving connectivity for them either side of the railway line.
As well as this, the Elsecar station access scheme includes widening footways, improved crossing facilities, raised kerbs at bus stops to improve access, and a new surfaced footpath through parkland to separate pedestrians and cyclists from road traffic.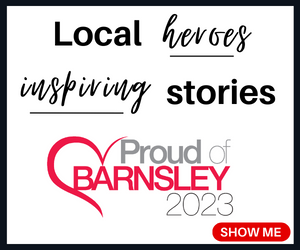 The council hope this will make it as easy as possible for residents to walk and cycle to the station and reduce the desire the drive by vehicle.
Coun James Higginbottom, cabinet spokesperson for environment and highways, said: "Walking, running and cycling more helps you to be healthier and it's better for the environment.
"We're working hard to make sure our borough will have different ways of connecting our places and people.
"Through this funding we're giving people more choice to walk, cycle, or use wheelchairs to travel around our borough.
"It also includes really important improvements around our railway stations at Darton and Elsecar, further encouraging people to use public transport for all or part of their journeys.
"We all have a part to play in helping Barnsley to be net zero carbon by 2045, protecting our borough for future generations.
"Making it easier for people to use their car less is a really important part of our work towards that goal."
Plans to widen Old Mill Lane - one of the main routes in the town centre - into four lanes are also picking up pace.
This scheme, to be delivered by SYMCA and the South Yorkshire Passenger Transport Executive, will provide four traffic lanes, an inbound bus lane and new shared cycle paths, footways and pedestrian crossings.
Work is expected to start this year.
SYMCA director of public transport development, Pat Beijer, added: "Cycling and walking are at the heart of our vision for a cleaner, healthier and better-connected South Yorkshire.
"Reducing congestion, speeding up bus journeys and making active travel and public transport more appealing is vital - for the health and wellbeing of our communities, our environment and to meet our ambitious targets for clean growth.
"These important schemes will offer greener journey options and improve air quality, making Barnsley's streets safer and quieter for everyone."