MORE than 30,000 crimes were committed in Barnsley last year - and the town's top police chief has vowed to tackle the vast number over the next 12 months.
Figures obtained by the Chronicle show a total of 30,297 crimes were reported in the town between January and November last year, though figures for December are not yet available.
Barnsley's North East ward saw around a third of those incident, with a total of 10,077 incidents reported in that area.
It's been a hotspot for crimes such as antisocial behaviour in the past year, with bus companies pulling certain routes after dark due to an increased risk.
Chief Superintendent Simon Wanless told the Chronicle there are a range of factors attributed to the high figures.
"Some of that is reflected in the size of the area," he added.
"It's naturally going to be more where we have bigger areas.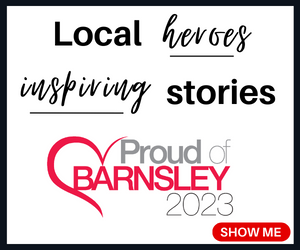 "They're broadly spread and we do have our crime hotspots which we focus on every day.
"We do have a really effective intelligence function.
"We give them directed patrols every week.
"It shows our processes and taskings are working."
So far this year the force have arrested a 'good number of burglars' - but he admits he would like to see the crime statistics even lower this time next year.
"We've had some really good success - even so far this year, in the first ten days we've arrested a good number of burglars already just by focusing on where we need to be.
"We've got some numbers that I would like to see lower in the next 12 months.
"I think realistically those crimes that were recorded is a real broad spread of different crime.
"But that said, any type of crime for any victim is one too many.
"We are absolutely looking to reduce that number this year."
When Chf Supt Wanless first joined the force, he said one of his main priorities was to remove 'bad eggs' from the team.
Earlier this month, an officer was found guilty of sexual assault following an incident at a Wath-upon-Dearne pub.
PC Paul Hinchcliffe, 46, was drinking at The Church House on Saturday, October 3, 2020.
He made sexually suggestive comments towards a woman at the pub, while also taking a photograph of her and showing it to other people.
Hinchcliffe then flicked beer foam from the top of his pint at her chest area, pulled her top down and took another photograph.
The woman was upset by the incident and asked a friend to come and pick her up so she could leave.
He appeared at Leeds Crown Court and was found guilty of one count of sexual assault, which he denied.
Chf Supt Wanless says the force knows the standards they should be keeping to - and said the officers in Barnsley getting jailed makes it harder for the community to trust the police.
"I've been really clear in my first few months here of my expectation," he said.
"We've been really clear with our teams about the level of professionalism that we expect.
"I've been absolutely abundantly clear that those who do overstep the line have no place in this organisation.
"I'm thankful to say that in the last few months we haven't had any of these issues locally.
"But clearly the conviction of the officer in Wath - whilst he wasn't based in Barnsley it doesn't matter - is absolutely abhorrent.
"It makes our lives so difficult to improve the trust in the communities when they can see things like that.
"My ask of the communities is that they have the trust that we have standards we will maintain.
"There is no grey area - if people do cross that line then they will absolutely be exiting the organisation."