The top four in the County Senior Premier Division are now all Barnsley clubs.
Leaders Wombwell Main won a derby at Houghton Main 1-0 thanks to Bailey Cowsell's strike and are now three points clear.
Penistone Church reserves are second following a 1-1 draw with Handsworth.
North Gawber are third, five points behind Wombwell Main with two games in hand, after a 5-1 home win over South Kirkby. The Gawber scorers were Kai Hancock, twice, Callum Mackie, Carey Welford and Matt Thornton.
Gawber are ahead on goal difference of fourth-placed Dodworth MW who won 3-1 at home to Hepworth United.
It was a first game in almost two months since December 3 for Dodworth who are five points off the leaders with three games in hand.
In the NCEL Premier, Penistone Church won 1-0 at Hallam on Saturday – in front of a crowd of 659. Penistone goalkeeper Harry Ambler saved a penalty just before half-time then Eddie Newsome scored an 83rd-minute winner.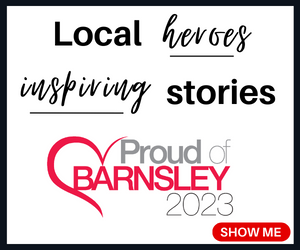 Athersley Rec lost 2-0 at fellow Division One strugglers Glasshoughton. The last-placed hosts scored after five minutes then again midway through the second half.
Glasshoughton are now level on points with second-bottom Rec who have a better goal difference. The Penguins are three points adrift in the relegation zone but have a game in hand on fourth-bottom Parkgate who they play next month.
Worsbrough Bridge lost 5-2 at high-flying Harrogate Railway.
Dearne and District continued their good form in the Central Midlands League with a 1-0 home win over AFC Phoenix. Nick Guest netted for Dearne who have won their last four matches. Their ten home league games this season have brought nine wins and a draw. They are third with 31 points from 14 games, the halfway point of the season.