Herbie Kane is hoping to challenge for promotion for the fourth time in five seasons and believes his several experiences of a top six push will help him this campaign.
The 24-year-old Barnsley midfielder was on loan from Liverpool to Doncaster Rovers in 2018/19 when they reached the League One play-offs, losing in the semi-final.
He joined the Reds a year later and was part of their squad which lost in the Championship play-off semi-finals.
Kane was then loaned to League One Oxford United last season, just missing out on the top six in the final weeks.
That experience has given him a better perspective to pass on to his young team-mates as they attempt to finish in League One's top six.
Kane told the Chronicle: "I definitely see more of the bigger picture now. Being around it for a few years now, you get that experience. But it is an important time of the season and results matter. We'll look to win every game and do as well as we can."
He added: "We have a good chance. It's up to us what we do. We just have to make sure we're winning each game as it comes. There's a long way to go. The league is very tight and we're not looking at it."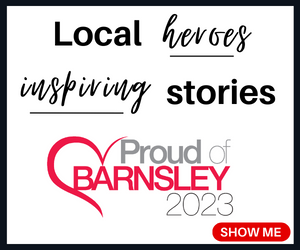 Whereas it took 83 points to reach the play-offs last season but the division appears to be more even this campaign.
"I don't look too much into the teams around us. I just focus on our games. Even when you play teams near the bottom, they are tough games. You just have to go in with the same mentality and that is to win."
Kane was disappointed for his fellow midfielder Matty Wolfe who is out for the season with a knee injury.
"It's not ideal but these things happen in football and I am sure he will come back strong. It's important that us lads are there when he needs us."
Kane's fellow midfielder Luca Connell has been praised for his performances in the anchor role in front of the defence.
"I enjoy playing alongside him. It means I can get forward and know he's there to secure. We complement each other's games. He's a good lad."