Michael Duff praised a 'really really good solid away performance' in Barnsley's 2-1 win at Oxford United on Wednesday.
The Reds went 2-0 up through Bobby Thomas and Nicky Cadden before Oxford pulled one back then had a sustained period of pressure late on.
Duff said: "We deserved it. We had enough chances to be out of sight. Oxford are one of the best footballing teams in the league and they have resorted to shelling it down our throats and putting long throws in the box. They had to resort to that because of our shape and discipline.
"We were disappointed to concede from their only real shot on goal.
"We had to dig in and grind and get a good three points at a difficult place.
"They had chances but they were slashing at things from the edge of the box and narrow angles. We might have ridden our luck that nothing dropped for them in the middle of the box. There were a lot of heart in the mouth moments but no real clear-cut chances.
"It was a really really good solid away performance without being spectacular."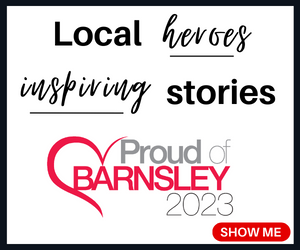 It was a game in hand for Barnsley who are now five points clear in the play-offs.
Duff said: "It's an important win for us. The rest of the league wants us to lose in a tough game. We're fully aware of that. We have games in hand. But they mean nothing if you don't win them."
Bobby Thomas opened the scoring with his first for the club, although there were claims it was an own goal. Duff said: "I asked Bobby at half-time if it was his goal and he said 'I nearly lost my tooth so I am definitely claiming it.'"
Nicky Cadden doubled the lead with his first Reds goal.
Duff said: "It was really well-worked. Coley (Devante Cole) has found Herbie and for Herbie (Kane) to have that picture with Cads directly behind him and the weight of the pass basically said 'whack me in the net.' Cads has been talking about getting his first goal so hopefully that's the monkey off his back."
Cadden added: "I am buzzing to score. It's been a long time coming. But it's more about getting the win as a team.
"It's three points gained on everybody else because not many will come here and get a win. It was an entertaining game for the fans. We probably edged the chances. We were dogged and scored two good goals.
"It was a bit backs-against-the-wall near the end but we faced it really well, stuck together as as unit."
Duff said goalkeeper Brad Collins suffered a quad injury and could miss Saturday's game at Portsmouth.