HUNDREDS of teachers went on strike across Barnsley on Wednesday to pave the way for a better future for the town's children following cuts over recent years.
Dozens of schools closed their doors to most pupils earlier this week following the strike action which was announced last month.
Picket lines were on show across the town, including at Penistone Grammar School, Outwood Academy Carlton and at Kirk Balk Academy in Hoyland.
Selina Hardwick, the secretary at the Barnsley district of the National Education Union, told the Chronicle it's not about them, but instead about giving kids the best opportunity in life.
She said: "Underfunding in school has left teachers having to pay for their own glue sticks and materials.
"It's affecting the children - it's not about our pay, it's about the funding the schools are receiving.
"The five per cent pay increase teachers had didn't come from the government, it came from out of the school's budget.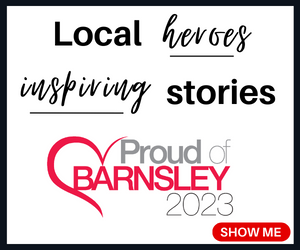 "It's coming out of our children's future."
Selina added that parents understand why teachers are currently on strike and they're supportive of the action.
"We've had lots of picket lines today," she added.
"We've had good support from parents who understand why we're doing what we're doing.
"We want to be fully funded and for there to be a pay increase for schools.
"It's not about us - it's about our children's futures."
The strike action comes just months after it was revealed schools across Barnsley will face cuts totalling more than £3m to next year's budget - forcing institutions to cancel mental health support and school trips.
Data provided by campaign group Stop School Cuts, which is run by the National Education Union, shows that 81 of the 87 schools across the borough will face cuts totalling £3.3m.
It equates to a cut of £102 per child.
Penistone Grammar Advanced Learning Centre will need to find more than £363,000 to recuperate the cuts it is expected to face next year.
Secondary schools are set to be much worse-off than they were previously as the five institutes - Horizon, Barnsley and Darton Academy, Outwood Carlton and Penistone - will see cuts of around £800,000.
In a letter to parents, Outwood Academy Carlton's principal Paul Haynes, said they made the 'difficult' decision to close the school to all pupils apart from those in year 11 who are set to take their GCSE exams this year.
He added: "Neither the Outwood Grange Academies Trust Board nor myself as principal are legally allowed to close the academy in sympathy with the strike, and we will not do so.
"However, our main concern is the health and safety of our students.
"We would only make the decision to close the academy (partially or fully) if, in our opinion and following a full risk assessment, it is not safe to remain open."