THE family of a Barnsley man who was seriously injured in a missile attack whilst fighting alongside Ukrainian soldiers are raising funds for life-saving supplies.
The man from Little Houghton, who the Chronicle will not name for security reasons, went out to Ukraine in March to use his military skill set to support locals against the Russian invasion.
His mum, Amanda, told the Chronicle of the horrors he has faced in his time in the country.
She said: "Initially, my son went out there to defend Ukraine due to his skillsets, being ex-military.
"He now works with the Ukrainian Special Forces, so I am unable to share his name or show his face.
"They are now his family, his friends.
"Ukrainian soldiers and volunteers from other countries are being seriously wounded and dying because they do not have the right medical supplies.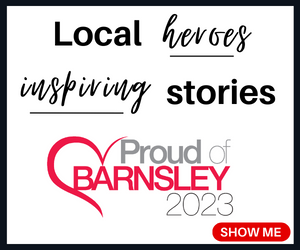 "My son is one of those who was seriously injured during a missile strike on his barracks in Ukraine in April last year.
"Thank God he survived - some of his friends didn't.
"He went through a long hospitalisation and subsequent rehabilitation in Ukraine and the UK, only to return to Ukraine to continue the fight."
Her son has spent his savings on an all-terrain vehicle which he used to drive over to Ukraine and rescue civilians, move soldiers and use on the battleground.
"This vehicle has been hit by 120mm and 152mm rounds and almost blown up a couple of times, lost all the windows, but it still runs," she added.
"But there are obviously associated costs of repairs so he can continue to use his own vehicle to save lives.
"They do need more vehicles to be able to get about and keep them in good order, but that is a big goal.
"He also spends the remaining savings he has on kit.
"He gets the basic kit, but that does not provide enough protection and warmth during the winter months.
"He is selflessly putting himself in danger every minute of every day because he believes he can help, because he believes he should use the skills he has.
"He is training others to use the specialist military weaponry they are receiving from the UK and other countries."
Amanda said she feels hopeless with the situation but is incredibly proud of her son for everything he has done.
She's set up a fundraiser to buy specialist medical kit, in particularly pelvic tourniquets to control the bleeding from blast injuries - something her son knows all too much about.
"I've already had one call to say he was badly injured," she said.
"He is my son and I am so proud, but also so helpless.
"I cannot do anything other than worry, cry a lot and not sleep well while he is out there.
"But I can help to raise money for medical supplies to help not just the brave soldiers, but also the civilians caught up in this awful war that is continuing with no end in sight.
"If the minimum I can do is get a few pelvic tourniquets out for my son and others to use, then I will have at least have done something."
A link to the fundraising page can be found on the Barnsley Chronicle website.