HEALTH bosses in the town have assured residents that reducing rates of excess winter deaths deemed preventable - which have rocketed in Barnsley since the beginning of the Covid-19 pandemic - will be a priority.
According to Office for National Statistics (ONS) figures, from March 27, 2020, to November 18, 2022, a total of 7,960 people died in Barnsley.
Higher than an 'expected' figure of 6,752, 1,154 people died from Covid-19, whilst the number of 'excess deaths' in Barnsley stands at 1,208.
Public health boss Julia Burrows told the Chronicle a detailed report into excess deaths will be going before Barnsley Council's overview and scrutiny panel next month.
"I would like to give my assurance that this is an area which is at the forefront of some key pieces of work by Barnsley Council and local partners," she said.
"We have reviewed excess deaths in Barnsley throughout the period of the pandemic - we know that death rates are commonly higher during winter months, and these deaths are largely due to predictable causes.
"These include long-term conditions such as cardiovascular and respiratory conditions, flu and other seasonal viral infections and injuries experienced by people of all ages affected by increases in falls in winter weather.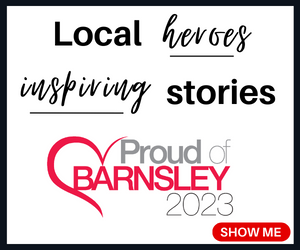 "Many of the winter risk factors are preventable, using simple measures such as adequate clothing, eating well, staying active, home insulation and adequate heating, flu vaccination and alertness on the part of people and their caregivers to the increased risk of becoming unwell and the need to seek medical help early.
"That's why we continue to work hard across our council services and collaboratively with our partners to deliver strategies such as the cold weather plan, which seeks to support everyone in Barnsley to stay warm and well during winter.
"The plan contains a number of measures to help prevent excess winter deaths, including access to warm homes improvements including insulation and boiler schemes, fall prevention support, making sure that eligible people are encouraged and supported to stay up to date with Covid-19 and flu vaccinations, and detailed advice and guidance on ways to keep warm and well over the winter period."
Only 36 of the 138 weeks in the period from March 2020 to November 2022 saw the number of deaths lower than expected - the majority of which came between January and July in both 2021 and 2022.
A council statement added: "Reducing cold-related harm in our communities is a complex issue - for this plan to be successful, keeping warm and well needs to be everyone's priority over the colder months.
"This plan emphasises early intervention and prevention, and ensures we focus our efforts working alongside residents most at risk of their health and wellbeing being affected this winter.
"This is particularly important so that residents can still access health and care support during winter when there is higher demand."