BARNSLEY boxing coach Charlie Green needed all his battling spirit to fight his way back to fitness after life-threatening sepsis and pneumonia saw him in a coma for three weeks during the pandemic.
The 50-year-old, who runs boxing gym Retro Fitness in Wombwell, remembers those dark days when his family, friends and partner Rebecca kept him and his business going: "It was a real struggle, I was so weak and looked absolutely horrendous. At one stage, I just thought I am not going to get through this."
But Charlie faced this ultimate fight head on and within eight weeks was back working part-time in his gym and making plans for the future.
"It was a tough time but I knew I had to save my gym and I just focused 100 per cent on moving forward," said Charlie.
And move forward he has - the gym, based in the basement at Wombwell Working Men's Club, is going from strength to strength with over seventy youngsters, inspired by Charlie, attending every week.
Aged from as young as four, they take part in boxing, self-defence and kickboxing classes and Charlie is proud of the 'family' he has created.
"It's not just about learning to look after yourself, it's about how you conduct yourself. We instil discipline and good manners. These youngsters will wait around for ten minutes sometimes after the classes are finished just to thank me and say see you next week.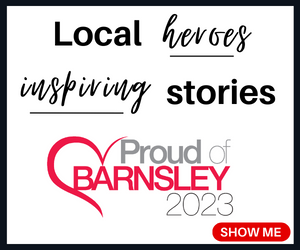 "It's a very special place - the youngsters are so polite. I always say there are two things we don't have here - no egos and no drugs."
Charlie is dedicated to inspiring others to get involved in martial arts due to the opportunities it has afforded him throughout his life.
"I was fascinated by Bruce Lee as a child and my dad encouraged me - there was no sponsorship back then in the early nineties but I worked hard to succeed and I fought for Great Britain, travelled to many places including Hawaii and Dubai and have had the most amazing experiences.
"The sport has taken a local council estate lad all over the world and reached heights I never thought I would."
Charlie is planning his final fight later this year and will be attending a training camp in Dubai in the summer but there's plenty more going on for the busy businessman.
He has launched his own brand of sportswear, an idea that came to him while he was recuperating from his illness.
His sportswear brand Retro Fitness supplies football kits to clubs across Yorkshire and his range of boxing gloves, protective headgear and specialist shin protectors, used in kickboxing, is used by semi-professional fighters across the world.
Charlie is also writing his autobiography with the help of local writer Gary Rowley, which he hopes to see published later this year.
With aspirations to open another couple of gyms and a determination to continue serving his local community in any which way he can, there is little doubt that this dedicated fighter will be inspiring youngsters to be the best they can be for years to come.