A SOCIAL club that was formed to combat loneliness and improve people's mental health and wellbeing has been a huge success.
The group - which was formed in December last year - meet every Monday at Belmont Working Men's Club in Hoyland, with the aim of reducing loneliness and giving members a safe space to talk about their worries.
Simon Davies - who came up with the idea of weekly meetings - told the Chronicle he was in the process of turning the club into a charity, after having suffered with his mental health and being in alcohol and drug recovery for a number of years.
Simon will also be taking part in a sponsored walk to raise funds for the Community Fridge at The Cabin.
The sessions, which see between 20 and 25 people attend each week, have been 'really successful' says Simon, who is encouraging anyone struggling to attend.
Simon said: "I've suffered with my mental health for many years, and being in recovery from alcohol and drug abuse has been hard - it gets lonely.
"Forming this group was probably one of the best ideas I ever had, the sessions have been massively successful and seem to be growing in people each week.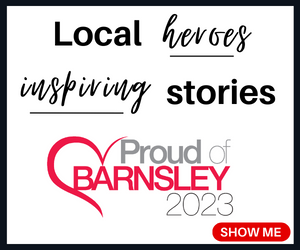 "I'm really passionate about helping people, it brings me a lot of joy and gives me something to focus on, which is great for my own mental wellbeing."
Simon is also starting a fitness group, which will be held at the Forge in Hoyland every Sunday morning.
"Physical health plays a huge part in improving your mental health and state of mind, so hopefully these sessions will encourage more people to come along," he added.