BARNSLEY'S work in this transfer window will be better judged in a few weeks or months but they look to have done enough to keep themselves in contention for League One's top six.
The promotion challenge would have been badly hindered had they had sold a key first team player, or left themselves very light in any position. There are concerns over cover at centre-back, and the new signings' lack of match fitness, but generally Barnsley appear to have had a decent window.
They went into January hoping for two strikers and a right wing-back, all of which they signed while also bringing in a new defender and midfielders following injuries to Tom Edwards, Robbie Cundy, Josh Benson and Matty Wolfe throughout the month.
They were on a very limited budget, relying on loans, free transfers or comparatively low fees while their wagebill is far less than many of their promotion rivals.
The Reds are suffering from a nasty case of 'long Conway', following their former chairman Paul Conway's disastrous stint as chief executive in the summer of 2021.
That not only was a key factor in last season's costly relegation but has lumbered them with Obbi Oulare and Aaron Leya Iseka who, although on loan, will only see their lucrative contacts end in 2024 and 2025 respectively – badly impacting the club's spending power.
They still brought in players who have impressed in League One before such as Bobby Thomas and Max Watters while the recruitment of midfielder Jon Russell looks particularly impressive.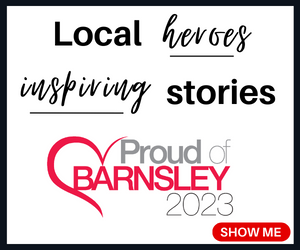 It is clearly not ideal that five of their signings – Watters, Russell, Barry Cotter, Harry Isted and Oli Shaw – have played just one minute between them in almost three months since the start of November.
It is a notoriously difficult window to recruit in and there are unlikely to be many players of the right standard who have been playing regularly and also fit within Barnsley's budget and style.
But other clubs – such as Wednesday's hosts Oxford with former Reds target Tyler Smith -– have been able to bring in players who had been getting regular minutes.
Barnsley already have a team that has given the club a chance of promotion and the hope is that, by the end of this month at the latest, the new arrivals will all be match-fit and ready to push the Reds towards the Championship.
They are light on centre-backs with only three fit, and even when Robbie Cundy returns from injury, probably this month, it will be the area with the least strength in depth.
Two injuries or suspensions there would present a problem, although Jordan Williams could fill in once Cotter is ready.
After years of trying to avoid loan signings, the Reds now have six loan players, one more than allowed in a matchday squad, so will have to leave one out. Most of the loans are not first choice with Isted expected to join Josh Martin, Slobodon Tedic and Ziyad Larkeche as options from the bench.
The recruitment of Watters and Shaw, as well as the imminent return to fitness of Tedic, means that the Reds have gone from having two or three fit senior strikers in their squad to at least five – and that is not including teenage wonderkid Fabio Jalo. Jack Aitchison has left but he was always more of an attacking midfielder used up front.
It remains to be seen if they have quality as well as quantity but the extra depth will certainly drive competition, give Duff options off the bench which he has not had at times this season, and also variety – with the tall Tedic adding a physical presence and Watters providing extra pace.
The return of Luke Thomas from injury will be like a new signing and means they can switch from 3-5-2 to 3-4-3 within games or from the start against certain opposition.
They kept hold of all their star players for the fourth January window in a row, after being confident throughout that that would be the case. The next window may be different, with several star players having only a year left on their deals such as Mads Andersen, Brad Collins and Jordan Williams whose year option was taken by the club last week.
There are likely to be summer sales, while the Reds' will also be deciding whether to keep out of contract players.
Much of that will depend what division they are in and their work this window means it could still be the Championship.