MICHAEL Duff says the goalkeeper reshuffle at Oakwell this week 'worked for all parties' and he is happy with the deadline day signings of Jon Russell and Oli Shaw.
Goalkeeper Jack Walton moved to Luton Town permanently, after a decade at Oakwell, with Harry Isted moving the other way on loan. Adam Hayton, an 18-year-old goalkeeper from Tottenham, also signed.
Duff said on Walton: "The club protected their asset. He wouldn't sign a contract. Instead of him walking out the door for nothing we got a nominal fee and kept a sell-on. The club have put a lot of money and time into Jack but you have to respect he has given the club a lot of time as well.
"He has a pregnant girlfriend so wants security and he was offered a two and a half year deal at a Championship club.
"It worked for all parties."
Striker Shaw, 24, has joined on a permanent deal from SPL club Kilmarnock, for an undisclosed fee on a two and a half year contract.
Duff said: "Oli is someone the club have tracked for four or five windows. I didn't know too much about him but the club did. They try to sign players who have growth in them and are not just a mid-table League One player."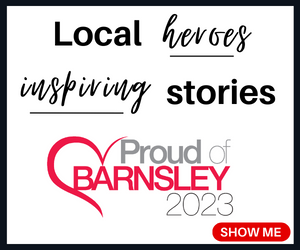 The Reds signed Jon Russell from Huddersfield for an undisclosed fee until 2026, moving for a midfielder after Matty Wolfe suffered a serious injury this week. Russell has been out of favour with the Terriers this season.
Duff said: "It allows us to flick formation and play two deep-lying midfielders because Jon can play right across the three midfield positions.
"He will have to do something to get in because our midfielders are playing well. He hasn't played a lot of football but he's fit and been training every day. Whatever happened at Huddersfield happened but he played a lot of football last year and in the Championship final so we think we have a good player."
Jack Aitchison moved permanently to Scottish club Motherwell.
The forward had missed games over Christmas for personal reasons and wanted to be closer to his family.
Duff said: "Jack has been brilliant but it's been a difficult couple of months for him and he wanted to go home to Scotland. We got Oli in and Jon. If Jon hadn't come in, Jack wouldn't have gone. I had that conversation with him and he was a bit disappointed. But it all went through and ends well."