THE shocking extent of intidimation, threats and harassment faced by councillors was exposed at a heated council meeting.
One female councillor has had to resort to having security fitted at her home, leader Sir Steve Houghton revealed.
And deputy leader, Chris Lamb took the rare step of using the full council meeting to accuse another councillor of allowing his social media pages to be used to incite hatred.
Former Tory David White who recently defected to the Reform UK party was not present at the meeting to hear the allegations against him.
Coun Lamb said only last year, he and many of his colleagues signed the 'No Place For Hate' pledge.
He said: "It was a proud moment for me that so many colleagues did sign it because what that demonstrates is that all parties are prepared to put decency above party politics.
"But I must say I was very disappointed to see some of the content on one of our councillor's social media platforms."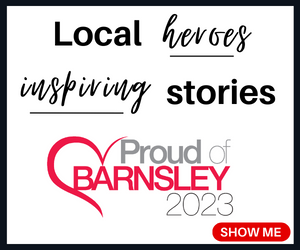 'Sir B***end', frequent references to 'backhanders' and 'brown envelopes' were some of the comments quoted from Coun White's Facebook page.
"What we've got there are threats, (allegations of) corruption and electoral fraud, all on one councillor's page," Coun Lamb added.
"This isn't about banter go and ask the families of Jo Cox and David Amess.
"History tells us that if the democratic space becomes threatening or uncomfortable it drives people out.
"Those decent people are then replaced by extremists and thugs.
"It's therefore our job to challenge it and call it out.
"Treating one another with respect is absolutely fundamental to a democracy."
Coun Houghton added there are a number of councillors who have been threatened including himself and one female councillor has been forced to have security at her home.
"This council does a lot of things and the people of Barnsley have always got the right to disagree," he said.
"What people don't have the right to do, without any evidence, is suggest this council is somehow corrupt.
"That is not right and that is not acceptable. To do it in a way which can stir up public discontent is not acceptable either.
"I've had a ward colleague who has been beaten up.
"We've got a colleague who has security at her home because of threats of violence towards her.
"My colleague, Coun Lamb, has had threats himself. I can give a wide range of issues that have affected me and my family.
"Someone has blocked off the street to refuse my wife and children entrance to my property.
"I've had drone footage of my property put on social media.
"I've had advice from police saying I should change the routes of my way to the town hall for the safety of myself and my family.
"I'm always up for a debate but I won't have that line crossed it's not acceptable."
Coun Pauline Markham, who was attacked in 2021 following efforts to stop antisocial behaviour in her ward, said: "Remarks can result in people being killed and attacked.
"It's absolutely disgraceful. I'd have loved to see Coun White at the meeting to face the accusations that have been made."
Coun White did not offer any explanation to the Chronicle about why he was not at the meeting but afterwards, he said he would now urge residents 'to think twice' before posting on his page.
"I signed up to the No Place For Hate pledge which I fully endorse," he said.
"Managing the high level of activity on social media is almost a full-time job, with many of my posts reaching between 5,000 and 10,000 people.
"I shall, of course, endeavour to find any inappropriate comments and remove them, and would ask that people engaging on social media would think twice before hitting the submit button."